Winter E4
Spanje / Spain 4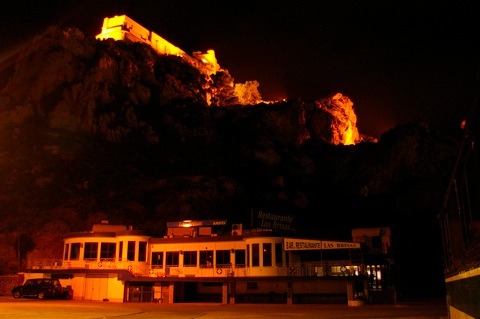 's Avonds is het fort van Aguilas feeëriek verlicht.
The illuminated fortress of Aguilas, overlooking the port.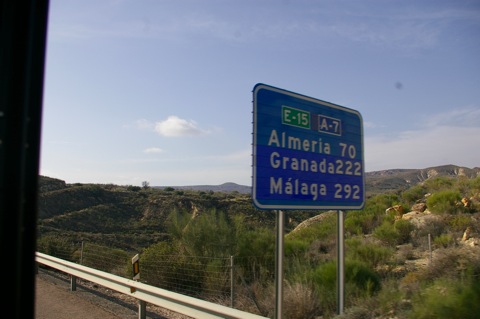 Andalusië
Andalucia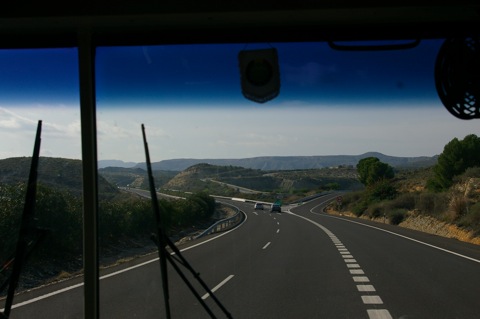 Tomtom voert ons hele stukken over een (tolvrije) autoweg van uitstekende kwaliteit.
Part of today's trip is via free motorways (Autovia as opposed to Autopista).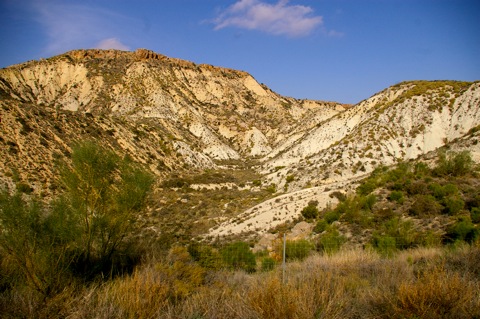 De omgeving wordt wel steeds droger.
The landscape is dry enough for a western movie.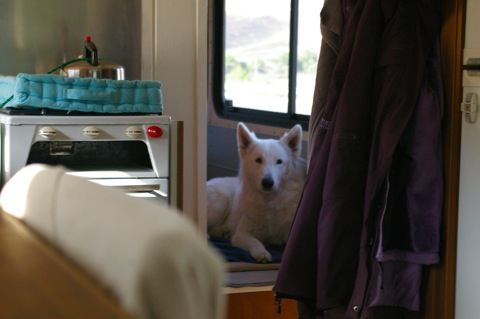 Motek op zijn eigen matje, bovenop de linker achterwielkast, vanwaar hij desgewenst naar buiten kan kijken.
When there is nothing interesting going on in the front, Motek lies on his own spot in the back. From there he can look outside as well.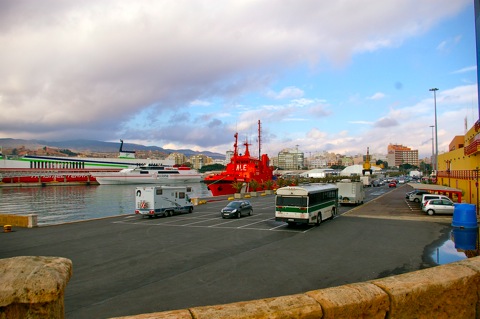 In Almería staan we op de parking onder de gele toren van de havenautoriteit. (Suggestie van Paulv) En... 's avonds komen Paul en Marja ook in persoon de pier oprijden.
Parking on the pier in Almería.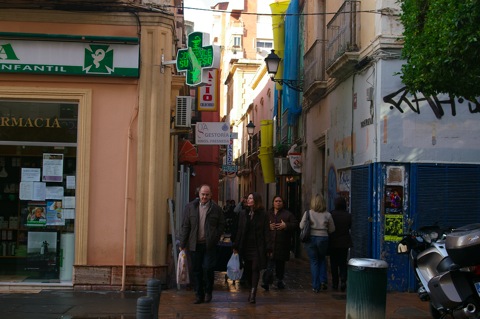 Om het weerzien te vieren, nemen ze Sylvia mee op een Tapas-kroegentochtje in de oude stad. Ernst past op Motek.
While Paul and Marja take Sylvia along some Taperias, Ernst looks after Motek. Dogs are not allowed inside (most) restaurants and shops in Spain.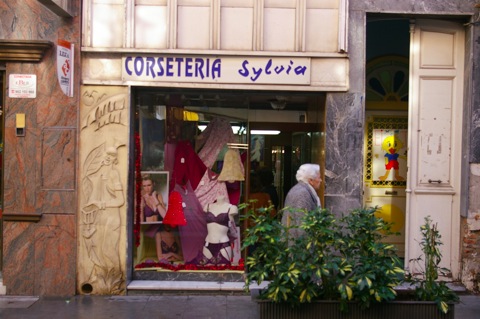 Je kunt hier alles kopen wat je nodig hebt: een korsetje voor Sylvia en schoenen voor Eva.
Sylvia and Eva can both buy what they need in this town.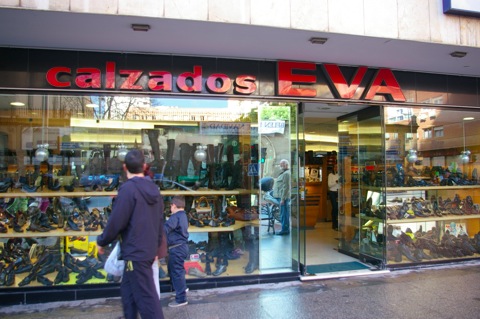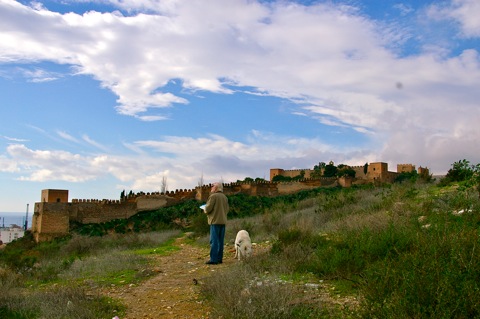 Gezicht op het Alcazaba
View of the old Moorish fortress Alcazaba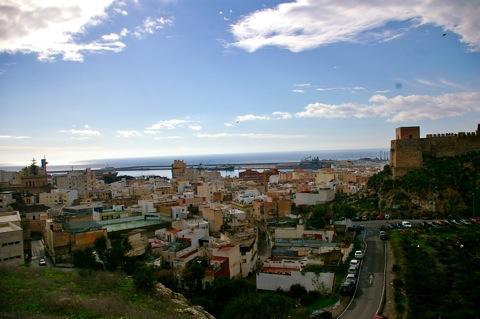 en de stad Almería.
and the town Almería.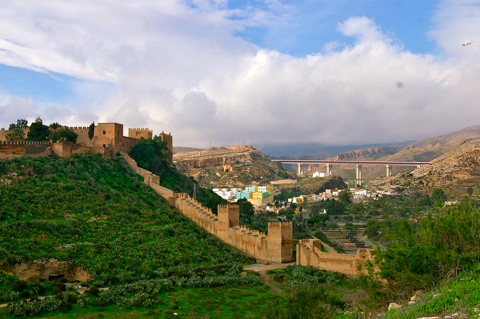 Op de achtergrond de Autovia waarlangs we Almería Puerto bereikt hebben.
The A7 motorway on its immensely high viaduct.
Go to top of page