2010 Europe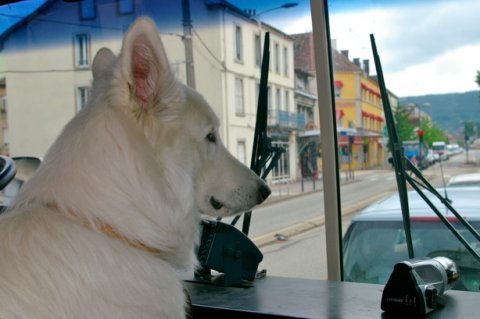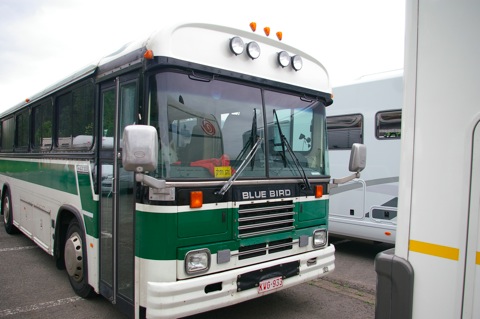 We beginnen met een BMHC-treffen in Sint-Amands.
Our first stop is a meeting of the Belgian Motorhome Club in Sint-Amands.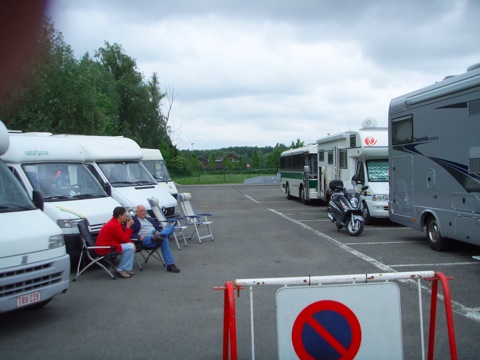 In verband met de beschikbare ruimte is het aantal deelnemende campers beperkt tot 30.
Only 30 motorhomes have been enrolled because of the limited space.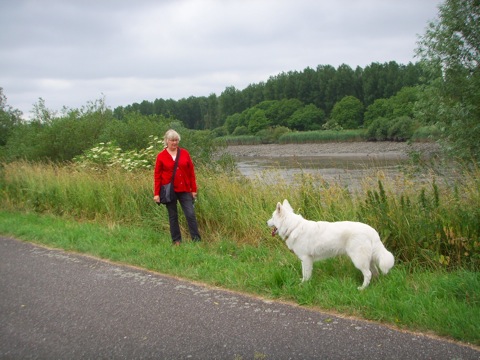 Vrijwel meteen achter het parkeerterrein loopt de Schelde.
Almost immediately beyond the parking lot (camping site for the weekend) flows the river Scheldt.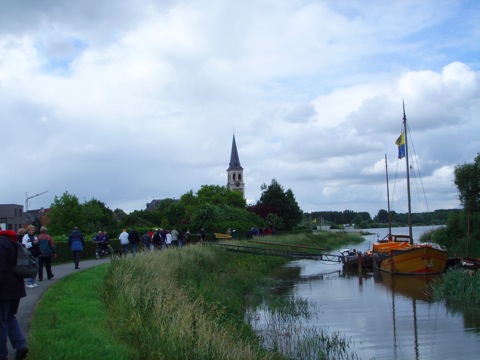 Zaterdagmorgen: een wandeling langs de schilderachtig mooie Schelde.
A hike along the beautiful river on Saturday morning.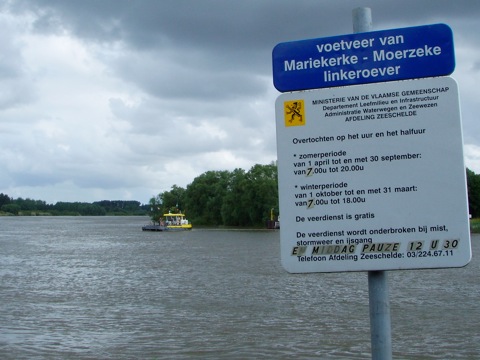 We steken twee maal de rivier over met pontjes die aan het oefenen zijn als speedboat.
We cross the river twice with very fast pedestrian ferries.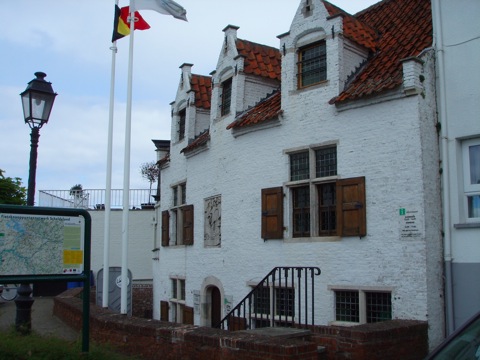 Sint Amands en Mariekerke blijken pittoreske plaatsjes te zijn met veel in het teken van de scheepvaart. Vandaag de dag wordt er veel aan kunst en kunstnijverheid gedaan.
The towns along the river show their fishing and sailing past. Nowadays one can find here much arts-and-crafts.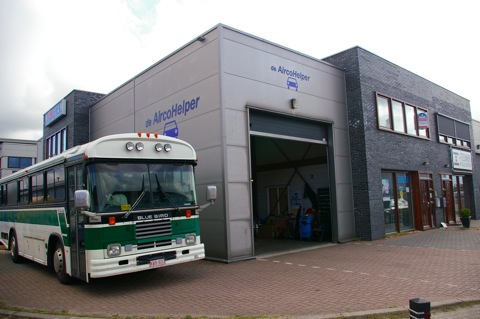 De nacht van zondag op maandag staan we naast de werkplaats van Sander Westra, de AircoHelper, in Bunschoten, waar we maandagmorgen een afspraak hebben. Helaas blijkt bij nadere inspectie dat er meer moet worden vervangen dan in eerste instantie was voorzien. Een project voor de komende winter. Dus voorlopig maar zonder airco op vakantie.
Sunday night we sleep next to the Airco Helper's workshop. Monday morning he is going to fill our two airco systems. Unfortunately he finds out there are more parts to be replaced than we had thought. Ordering those parts would take to long, so we go on holiday without cold air.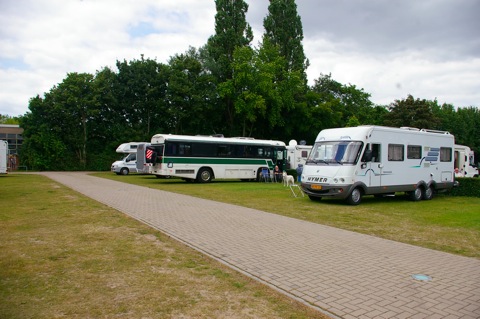 In Rees (Nordrhein Westfalen) zoeken we onze vrienden Simon en Els op. Mooie zomeravond, dus heel gezellig - en lekker - buiten gegeten. Op de Stellplatz hebben we ruim voldoende aanspraak met de enige omgebouwde schoolbus en de enige Zwitserse herder.
Just across the Dutch-German border we visit our friends Simon and Els. We spend a very pleasant afternoon and evening at their place with a beautiful supper outside. At the RV parking we have the only Skoolie and the only Swiss shepherd. This leads to lots of conversations...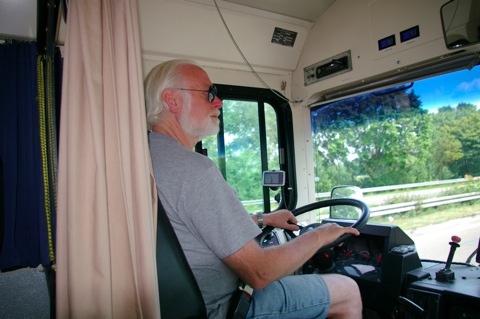 Dinsdag is het kortebroekenweer.
Tuesday the weather is warm enough for shorts.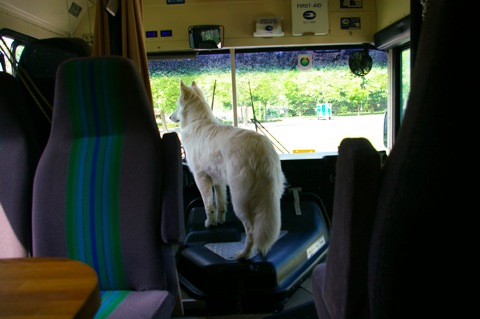 We overnachten in Büren. Als Sylvia even naar de supermarkt aan de overkant van de straat loopt, blijft Motek gespannen op de uitkijk staan, tot ze terug is.
The next morning Sylvia leaves us for half an hour of shopping. Motek is constantly watching out for her return.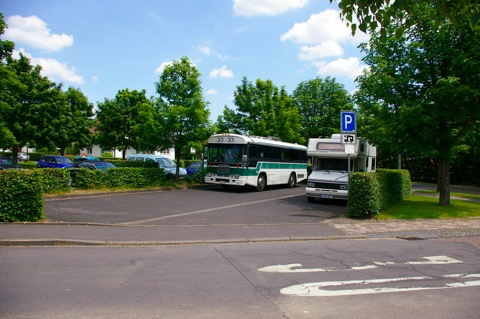 Minder dan twee uur verder staan we op een kleine Stellplatz in Bad Zwesten.
After only a short drive we find an RV parking for only three RVs. Tomorrow we have another short drive to Fulda.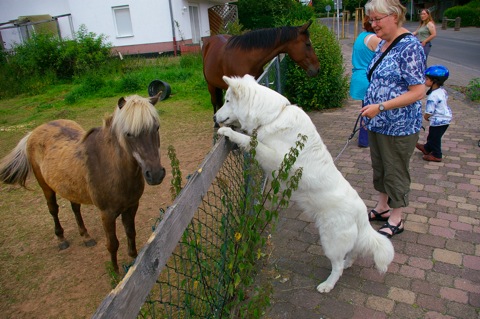 In Bad Zwesten maakt Motek een praatje met twee paarden die totaal niet onder de indruk zijn van een Zwitserse herder.
Here Motek meets two horses who are not impressed at all by a young white shepherd.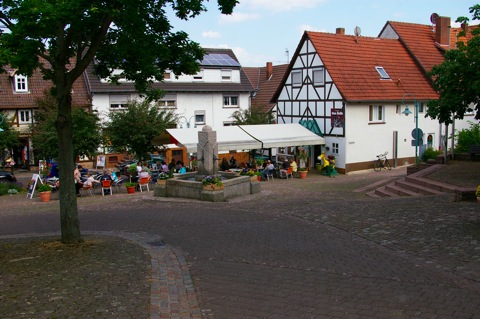 Een latte macchiato en een coupe van drie bolletjes. De meeste bezoekers zitten voetbal te kijken.
In this Italian place we both have a nice ice cream. And Motek a bowl of fresh water. Watching the world championship soccer is not our thing, but most visitors are glued to the wide screen.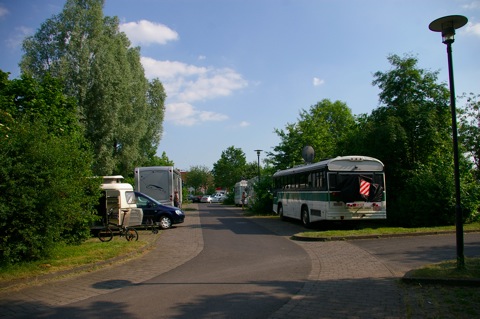 In Duitsland snappen ze het belang van camperaars voor de middenstand: hier in het centrum van Fulda nemen we vijf plaatsen van personenauto's in en betalen een fractie van het autotarief, € 3 per etmaal.
In Fulda there is a very nice, green and cheap motorhome parking in the centre.
Go to top of page