Winter E
Spanje / Spain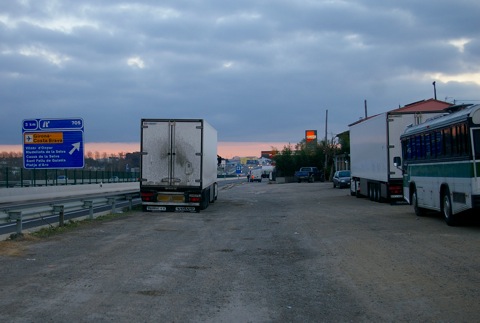 Stellplatz Spaanse stijl (even ten Zuiden van Girona): een tankstation en een café. Brandstof hebben we op dit moment nog niet nodig, maar een ijskoud biertje gaat er wel in.
Our first night in Spain we sleep at this parking. There are only a gas station and a café. Breathing inside the café is made difficult by the smoke, but they serve a very nice, ice cold beer.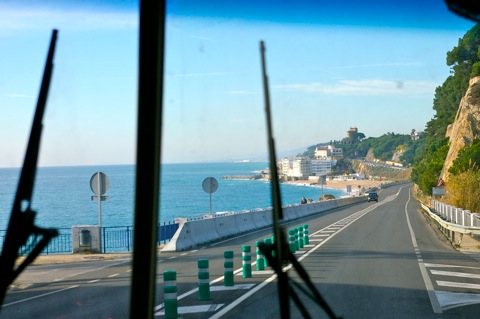 Vanaf Barcelona rijden we weer langs de Middellandse Zee. Beetje kronkelig, maar verder een prima weg.
The windy road from Barcelona to Tarragona.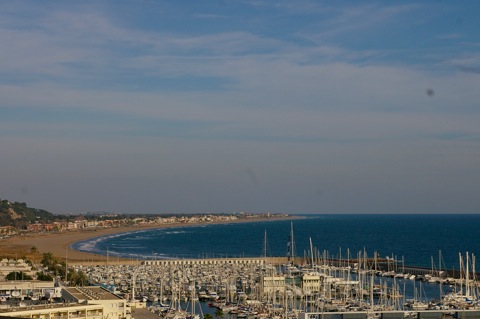 Alle jachthavens en alle blokken appartementen zijn verlaten in de winter.
In winter almost all tourism comes to a stand still. There are lots of ghost towns along the road.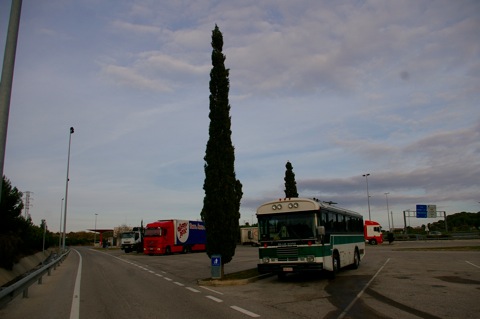 Vlak voor Tarragona vinden we het wel weer genoeg voor vandaag.
We decide to stop for the night on this parking close to Tarragona. Our Czech neighbour is called Golem.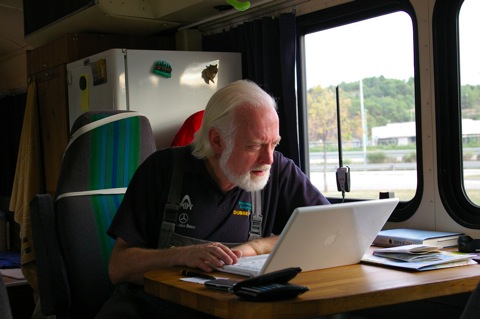 Zowaar een open netwerk. Maar wel tergend langzaam.
No idea where it comes from. But there is an open network.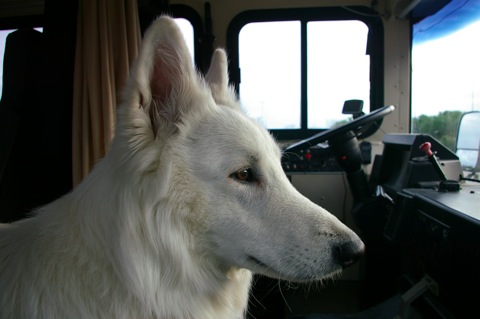 En Motek houdt de wacht!
Of course Motek takes care of our security.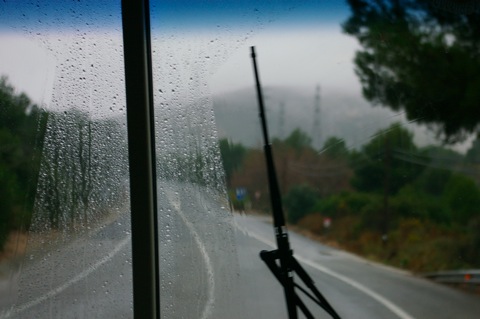 De dag begint met regen en nog meer regen.
Lots of rain to start with today.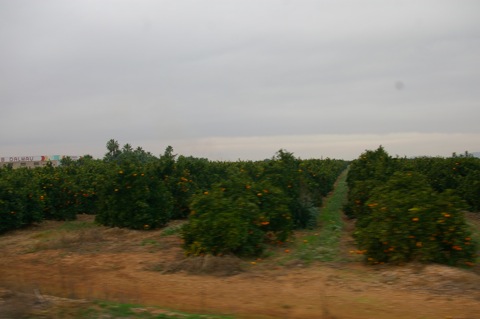 Voor Valencia beginnen de sinaasappelplantages. Je kunt ook zakjes citrusfruit langs de weg kopen, maar wij moeten door!
Valencia is well known for its oranges.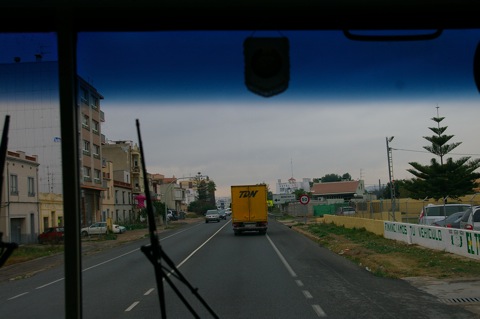 De weg voert ons door nogal armoedige plaatsjes ietwat landinwaarts.
We drive through a lot of rather shabby towns.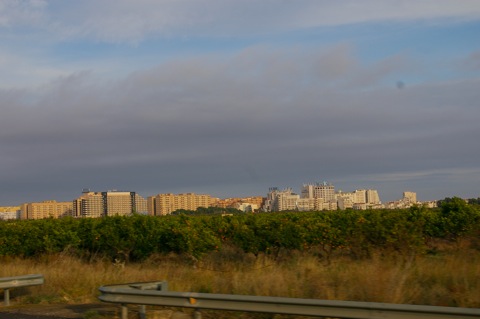 Als de weg naar de de kust buigt zijn er ineens veel nieuwbouw-appartementen.
Quite a contrast with the new apartment buildings and hotels along the coastline.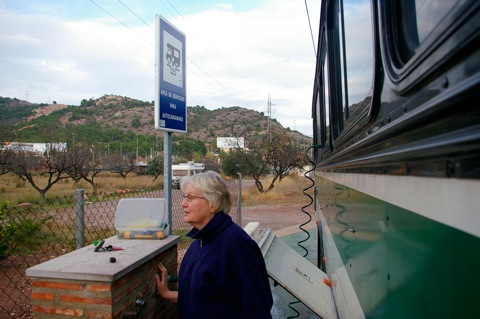 Onderweg water vullen in Benicassim; de eerste camperplaats die we zien. Op de achtergrond amandelbomen.
The first place we see in Spain which is designated for RV's.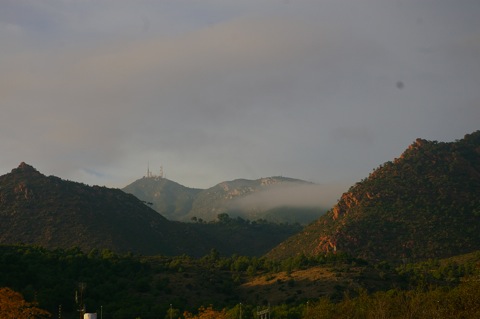 Laat in de middag komt de zon door en de mist lost op.
Sunshine late in the afternoon and the clouds disappear.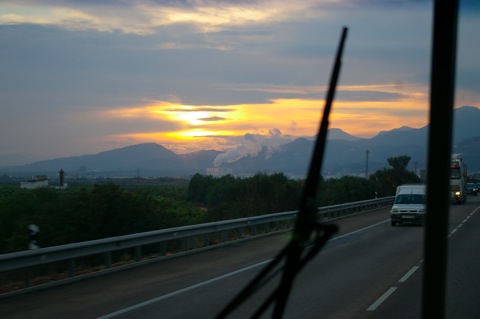 Rondweg Valencia zonsondergang. Vandaag is de kortste dag!
Sunset near Valencia.
Go to top of page