2016 California 1
San Francisco - Los Angeles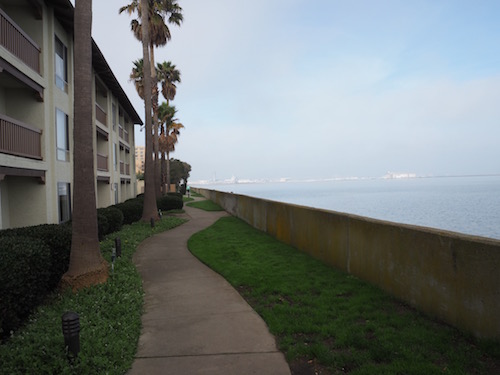 Vagabond Inn San Francisco is overlooking the bay (SFO International Airport is nearby).  Unfortunately the visibility is impaired by the notorious SF fog.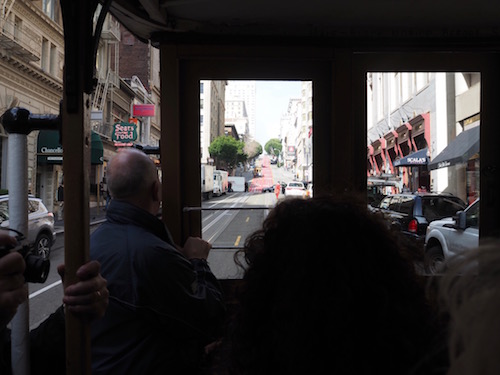 No visit to San Francisco without a ride on the famous cable car.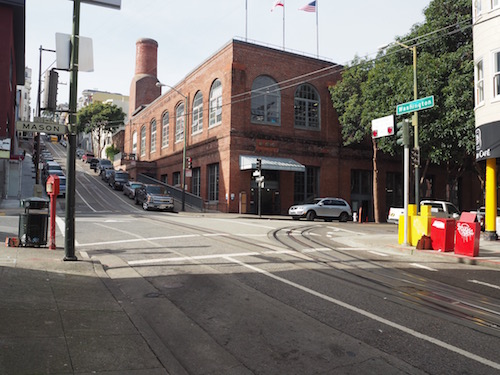 All four lines of the cable car are moved by thick steel cables from this building. Originally steam powered (hence the chimney), now with enormous electric motors.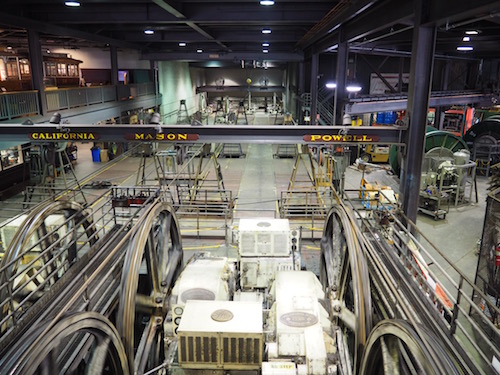 And this is the heart of it all.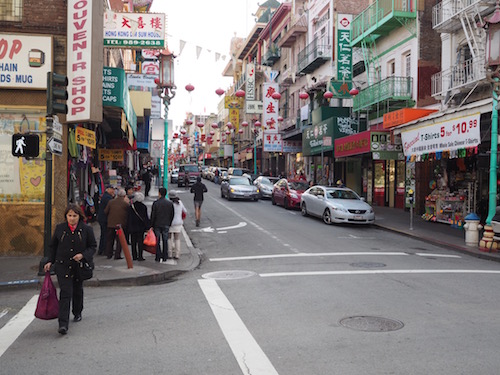 China town is home to the large Asian population.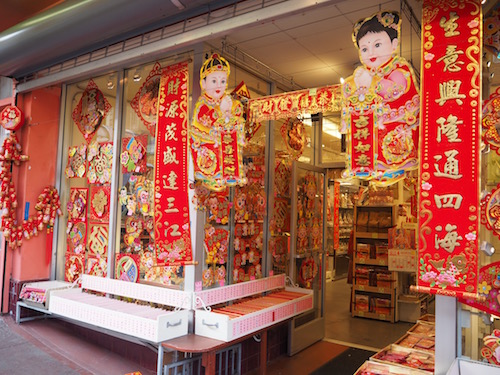 Decorations for the Chinese New Year.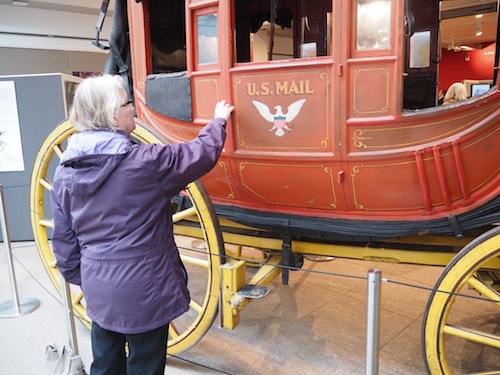 Sylvia decides to take the stage coach from here. Wells Fargo museum.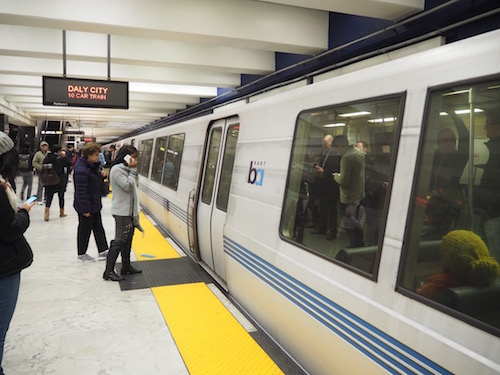 But she changed her mind, because BART (Bay Area Rapid Transit) is so much faster than the stage coach.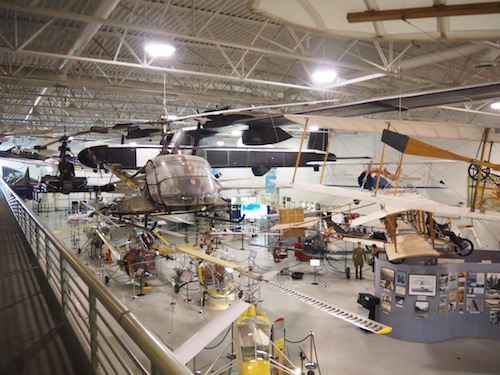 Hiller aviation institute in San Carlos.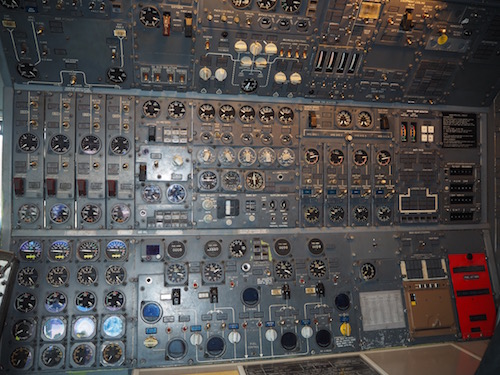 One of the many exhibits is the cockpit of a 747. This is the flight engineer's instrument panel.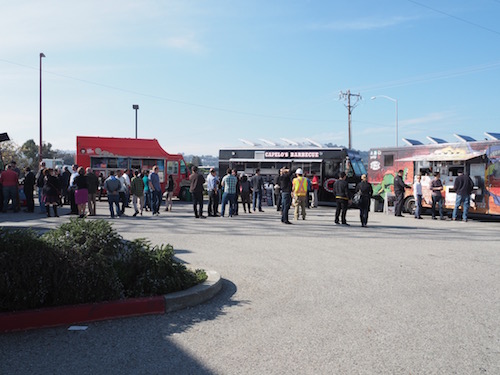 In the lunch break: food trucks outside the aviation institute.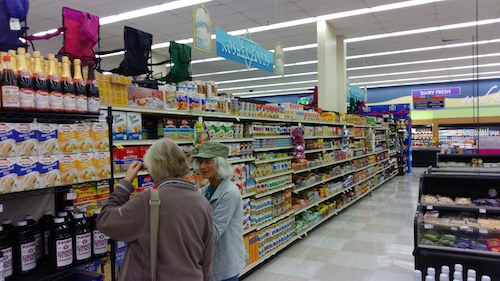 Every time we are in a supermarket, we are surprised by the amount of kosher food!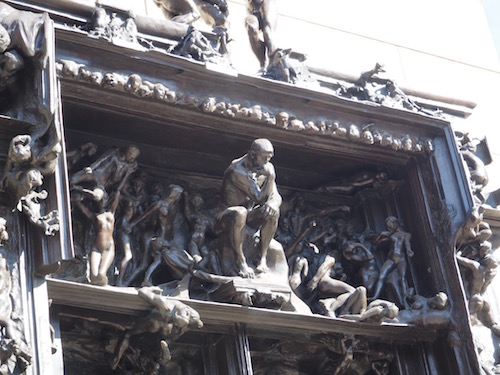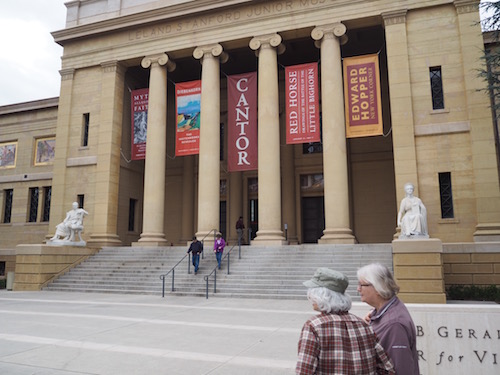 Rodin at Cantor Arts Center/Stanford University. Rodin worked two decades at the "Gates of Hell" of which the first picture shows a detail.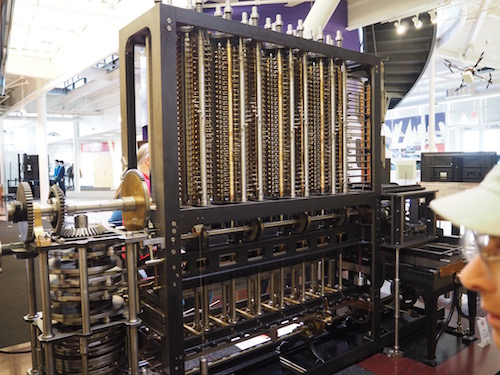 Charles Babbage's Difference Engine #2.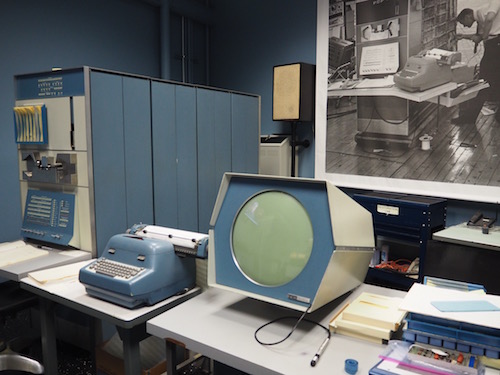 Nostalgia in the Computer History Museum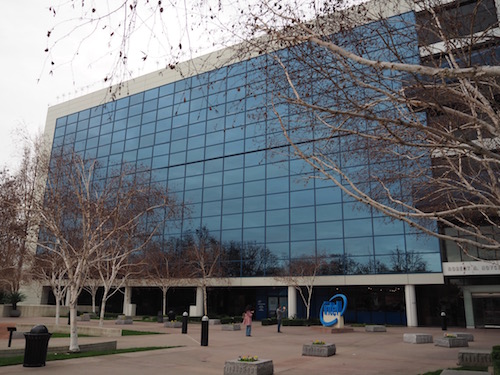 The Intel Museum shows a more modern approach. We are in Silicon Valley, after all!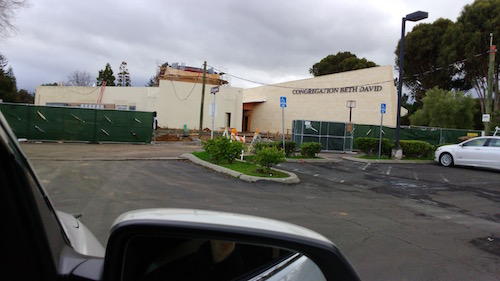 The shul where we'll go for the Friday evening Kabbalat Shabat service. An extensive renovation project is in progress. The whole facade is being lined with Jerusalem stone.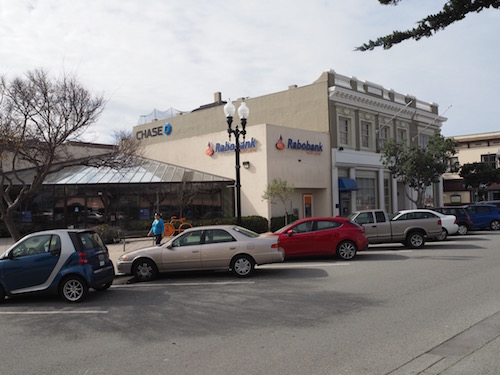 And old acquaintance: the Dutch Rabobank is everywhere - here in Pacific Grove.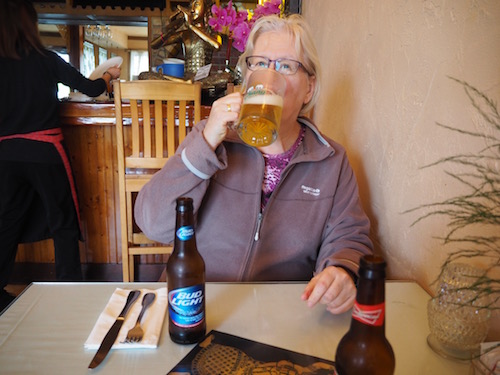 The nice temperature justifies a cold drink.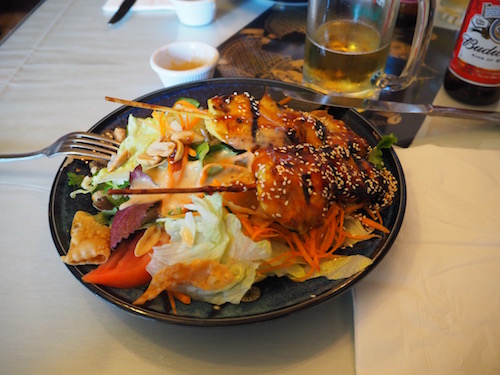 Lunch in a Thai restaurant: fresh salad with chicken satay, some cassave chips and a thin peanut sauce without dairy. Very tasty!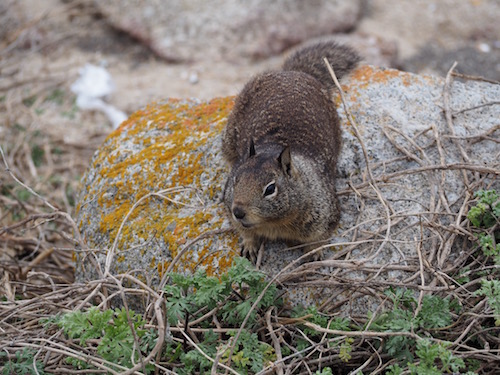 Another old acquaintance: where tourists are, are chipmunks. This one very near to us.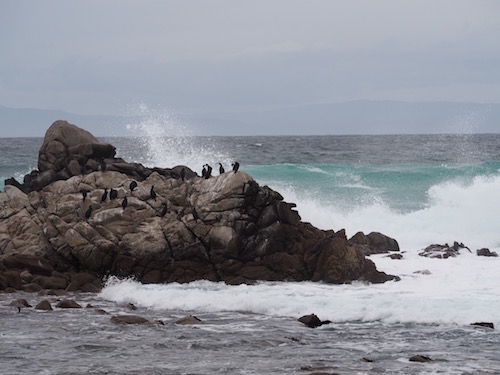 The beach at Pacific Grove with lots of cormorants. There is a spring tide warning for tonight.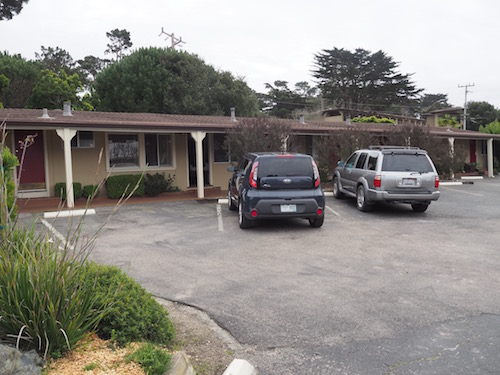 Motel in Pacific Grove.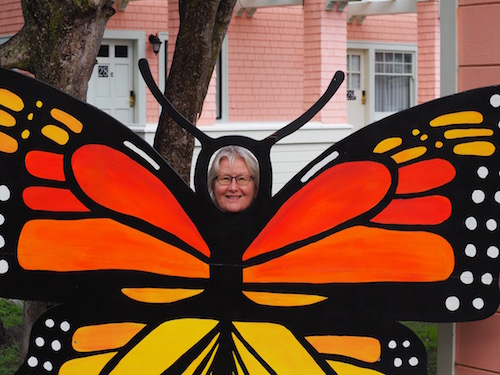 Pacific Grove is famous as a hibernation place for Monarch butterflies. But this was the only one we have seen. It was far too cold for them to show themselves.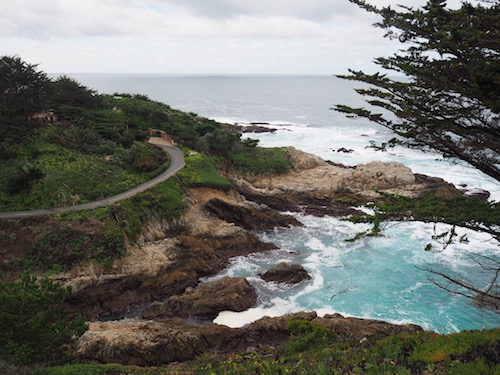 PCH (Pacific Coast Highway, AKA Highway 1) follows the beautiful coast.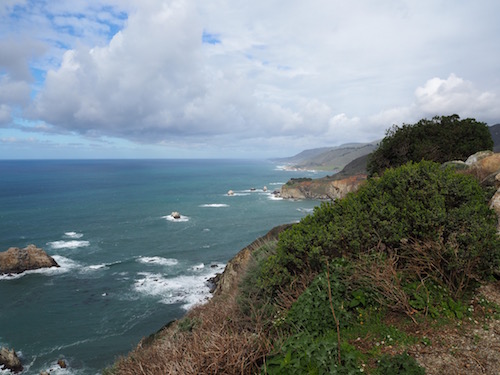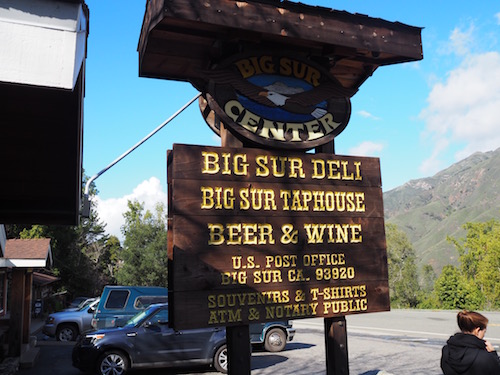 Big Sur Taphouse, Deli and Post Office, a tourist attraction. Apparently specially for young people.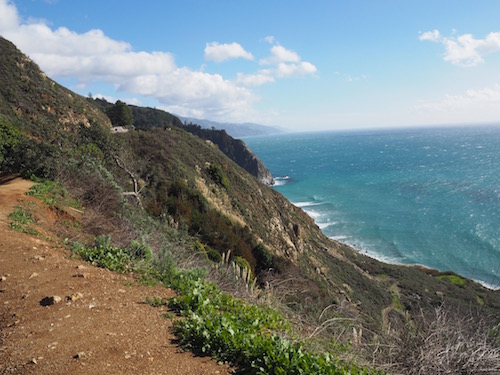 Driving south along Highway 1: the weather gets nicer and the views keep changing.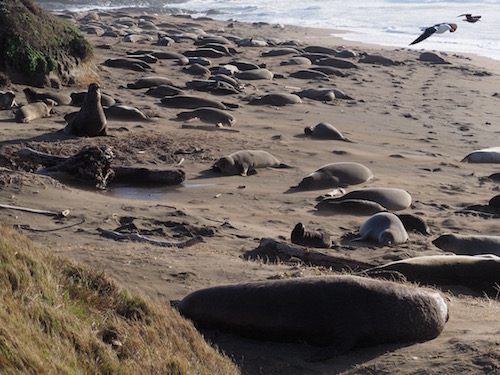 Sea Elephant Colony on Piedras Blancas Beach near San Simeon.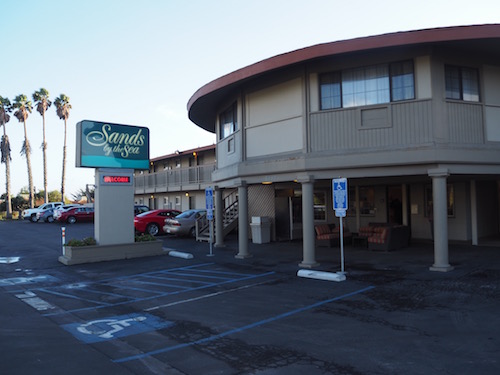 The hotel in San Simeon, where they keep a flash light in every room just in case....
Very convenient, because there indeed was a power cut, around 7 PM.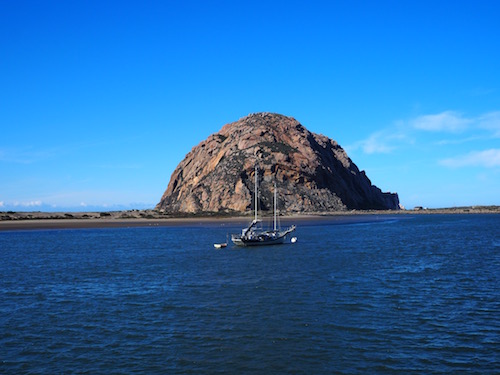 Morro Rock in Morro Bay, where we saw some sea otters enjoying themselves.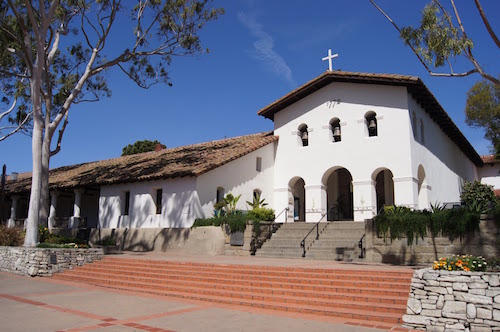 The mission in San Luis Obispo de Tolosa, founded in the 18th century by Spanish Franciscans. The declaration of Luis Serra as a Catholic saint by the Holy See is controversial with some Native Americans who criticize Serra's treatment of their ancestors and associate him with the suppression of their culture.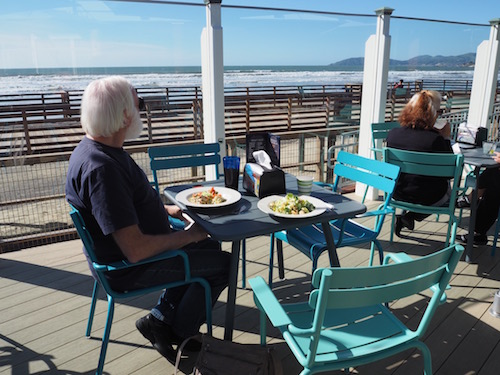 Salads for lunch at Pismo Beach. Although there is a fresh wind, behind the glass wall life is good!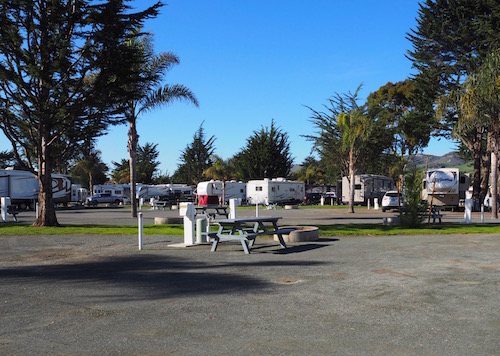 RV Park at Pismo Beach (400 lots, $ 49 - $ 66 per night). Nothing like it in Europe. There are several in Pismo Beach!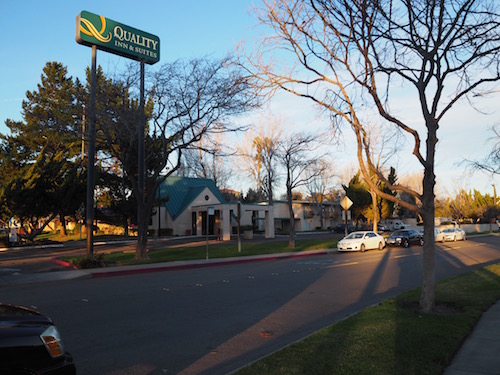 Next stop: Santa Maria, where the hotel refers us to a Chinese restaurant in town for our dinner.

To be continued on next page.
Go to top of page