2010 Autumn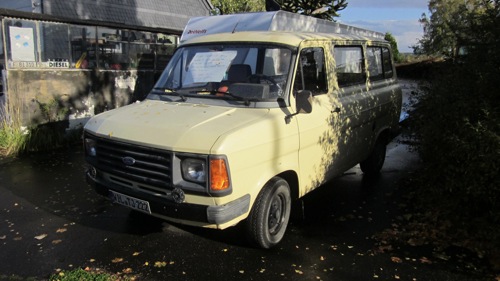 Op 1 november is Beerse zo goed als uitgestorven. Dus met onze logé's Stevie en Elke naar Antwerpen om te kijken wat daar te doen was.
Stevie and Elke, our German Blue Bird (and Setra) friends, came to see us with their Transit. Because the 1st of November is a public holiday in Belgium, Beerse seemed to be deserted. Hence we drove to Antwerp.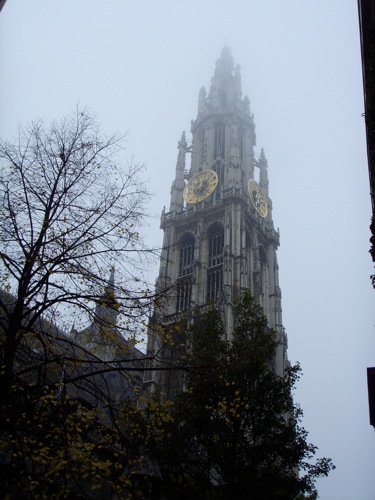 Het zicht is nauwelijks meer dan 119 m, de spits van de kathedraal is nèt zichtbaar.
The cathedral's tower is 390 ft tall. The visibility was barely more.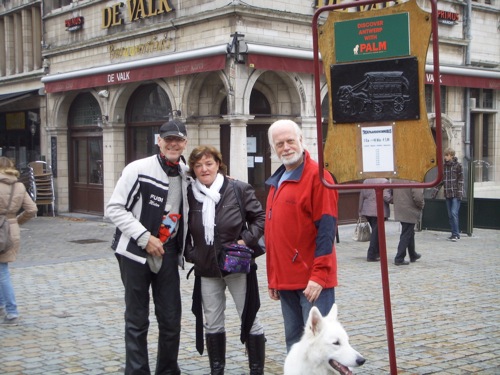 Hoekje van de Grote Markt.
Just like tourists should...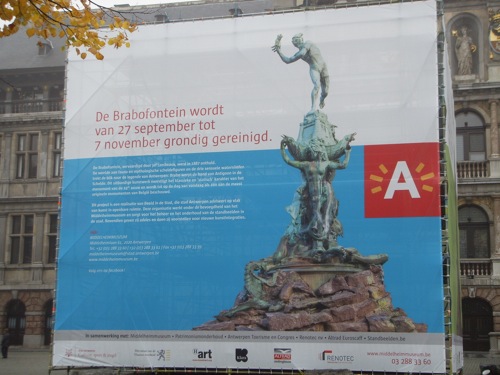 Voor de bekende Brabofontein waren we een week te vroeg.
The famous fountain still wrapped for its restoration.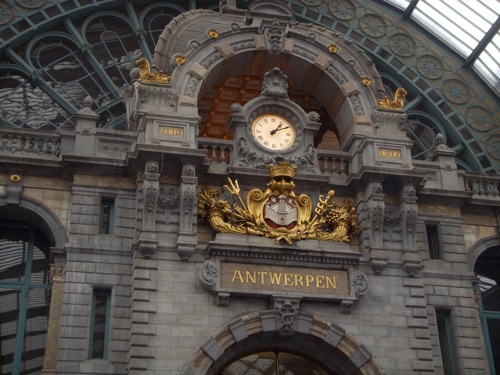 Gelukkig was het Centraal Station in volle glorie aanwezig.
Fortunately the Central Station was there, in full glory!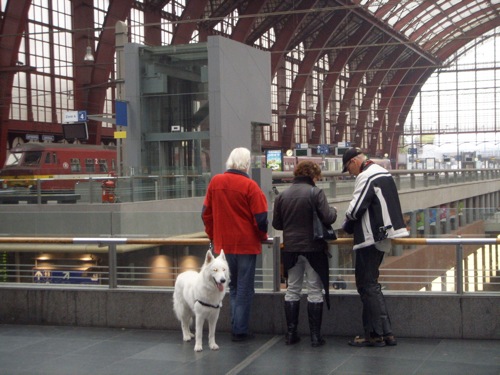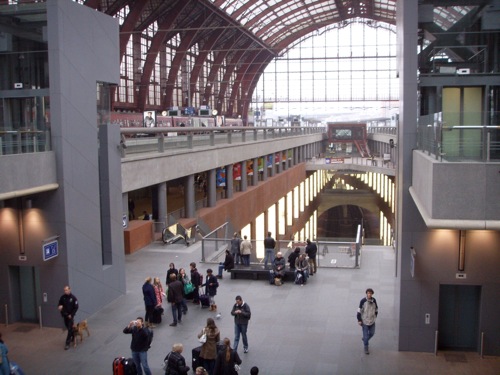 Onder het bestaande station (en onder een deel van de stad) zijn tunnels geboord voor de TGV Amsterdam-Parijs.
The new old station, now multi-level to accommodate the high speed train.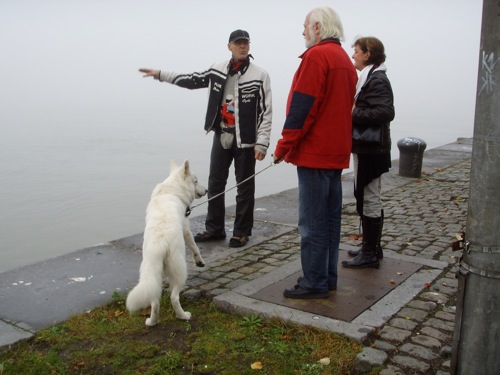 Van de Schelde was ook al niet veel te zien.
The River Scheldt. No water visible today.


Go to top of page