home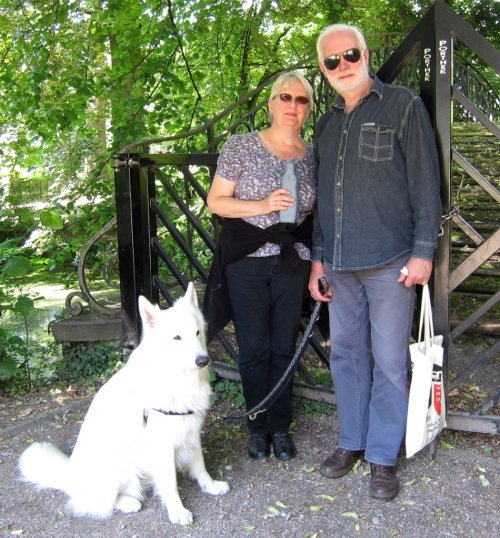 Welkom / welcome / willkommen
Deze site is ontstaan als bedrijfssite van Sittig Voorburg, sinds 1973 leverancier van transportdiensten en technische oplossingen, oorspronkelijk op het gebied van sterk- en zwakstroom vanuit de toenmalige vestigingsplaats Geldrop. Sinds 1983 (tot 2003) voorzag de firma een selecte kring vaste klanten van ICT-gerelateerde oplossingen (consultancy, projectmanagement, hardware, software). Vanaf 2003 zijn de activiteiten verlegd naar de camperwereld, eerst vanuit Vlaanderen, sinds 2013 vanuit Nedersaksen.
De site bevat met name pagina's van Ernst Sittig MSc en drs. Sylvia Stawski. En sinds november 2009 ook van Motek, ons witje. De verschillende categorieën kun je bereiken via de buttons hierboven.
This site was originally created as company site for Sittig Voorburg. Sittig Voorburg provided transport services and technical solutions since 1973, initially in the areas of high and low voltage, and since 1983 (until 2003) ICT related solutions (consulting, project management, hardware, software) to a select circle of regular customers. As from 2003 the activities are focussed on motorhoming, at first from Flanders, as from 2013 from Lower Saxony.
The site now also contains the personal pages of Ernst Sittig MSc and Sylvia Stawski MA. And since November 2009 also of Motek, our white shepherd. The various categories can be reached by clicking on one of the top buttons.
Diese Website wurde für die Firma Sittig Voorburg gebaut. Sittig Voorburg brachte Transportdienstleistungen und technische Lösungen seit 1973, zunächst in den Bereichen Hoch- und Niederspannung. Seit 1983 (bis 2003) brachte das Unternehmen einem ausgewählten Kreis von Stammkunden ICT- Lösungen (Beratung, Projektmanagement, Hardware, Software). Ab 2003 liegt der Schwerpunkt auf Wohnmobilismus, zuerst mit dem Sitz in Belgien, ab 2013 in Niedersachsen.
Die Website enthält auch die privaten Seiten von Ernst Sittig MSc und Sylvia Stawski MA. Und seit November 2009 auch von Motek, unserem weißen Schäferhund. Die verschiedenen Kategorien sind zu wählen mit den oberen Tasten.
We hebben ook een  gastenboek  / guest book / Gästebuch