Europe 10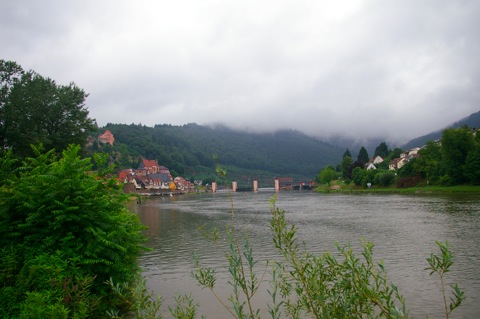 Via Heidelberg volgen we de Neckar naar Hirschhorn.
We folliow the river Neckar from Heidelberg to Hirschhorn.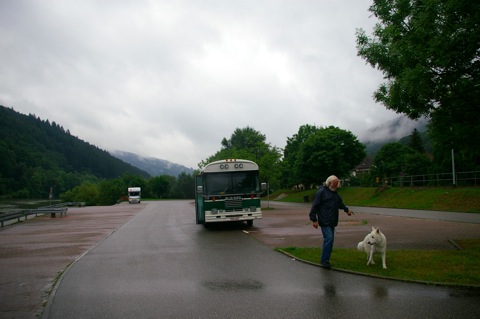 De locale Stellplatz kost € 7. Omdat daarin geen Ent- en/of Versorgung zit, laten wij deze plek aan onze neus voorbijgaan.
The Hirschhorn parking charges € 7 and doesn't offer anything but a parking place. Hence we drive on.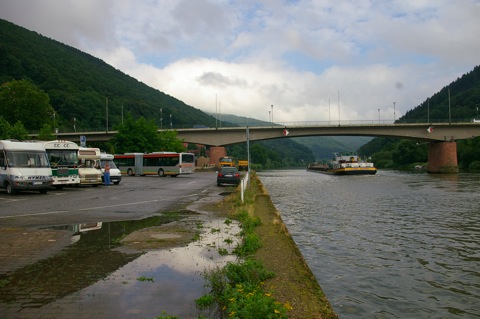 Op slechts 10 km stroomopwaarts is deze (gratis) plek op de Neckarkade in Eberbach.
Only six miles further is this free parking in Eberbach.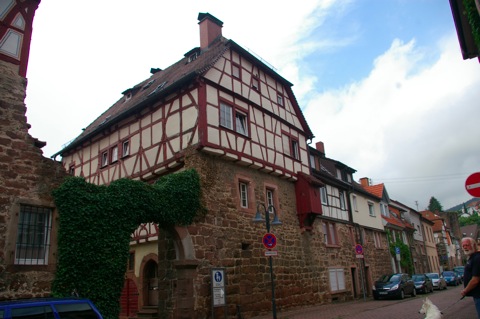 Deze woonhuizen zijn gebouwd tegen de resten van de oude stadsmuur.
In constructing these houses the remnants of the city wall have been used.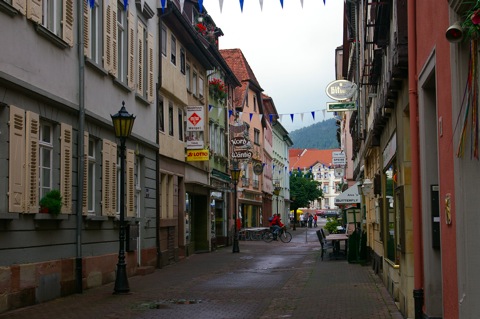 We eten bij een Griek in de binnenstad. Meer véél dan goed. Onze bordjes gaan dan ook niet helemaal leeg.
In downtown Eberbach we have a Greek meal. Quantity prevails over quality, so we don't finish our plates...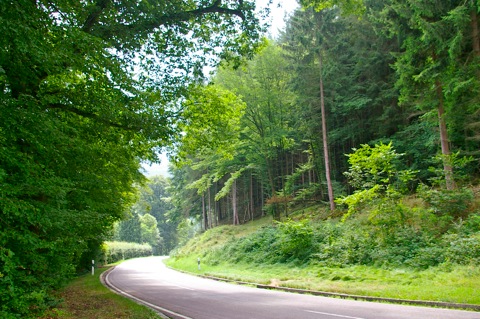 De dag daarop voert onze weg door het Odenwald.
The next day we travel through the green, green Odenwald.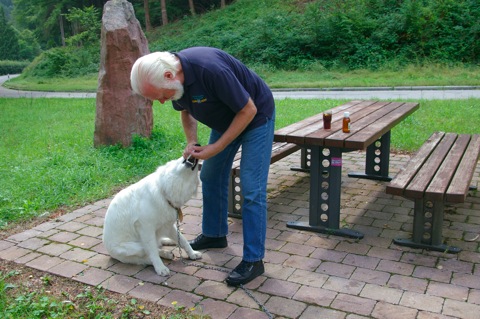 Tijdens een stop krijgt Motek alsnog zijn druppeltjes. Bijna vergeten!
We almost forgot to give our baby his medicine.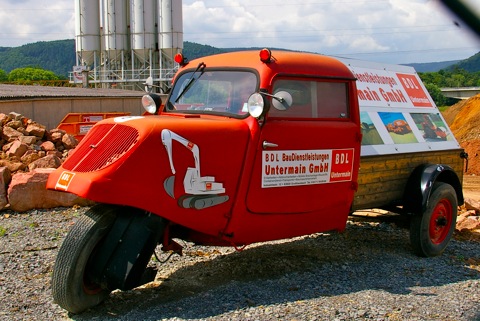 Foto voor Jeroen, die altijd geïnteresseerd is in Duitse oer-transporters.
Image from the past, extremely well preserved.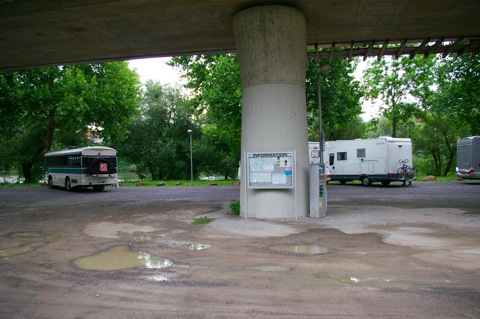 In Wertheim aan de Tauber staan we op dezelfde plek als in 2006. Alleen was het weer toen beter. Maar het weerbericht voorspelt grote verbeteringen.
The same parking in Wertheim as four years ago. Only then the weather was better. But the forecast for later this week looks good.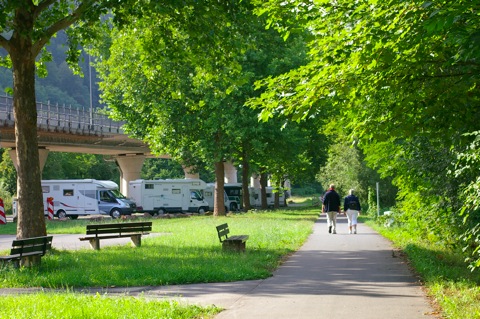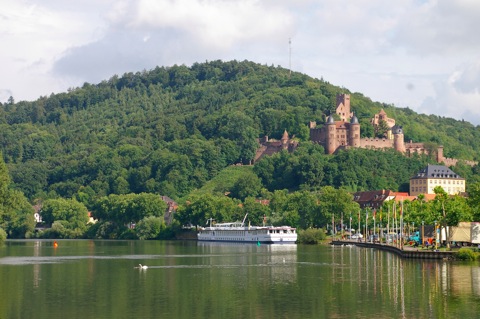 Wertheim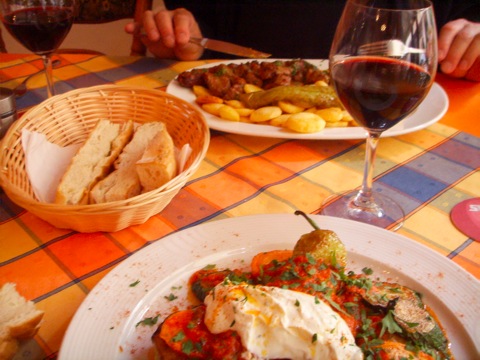 We eten weer bij Restaurant Ulusoy. Een aanrader! Suleyman Ulusoy past zijn halal maaltijden probleemloos aan tot koosjer-stijl. Hij heeft ook gecaterd voor het bar mitswa-feest van de zoon van zijn Israëlische vriend en hij kent alle ins en outs van melk en vlees.
In Turkish restaurant Ulusoy they serve a kosher-style meal.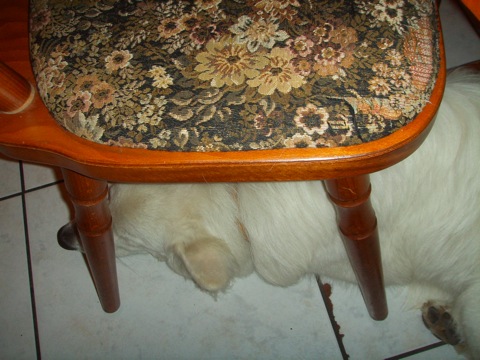 En gedurende de hele maaltijd ligt Motek aan onze voeten. Hij lijkt wel goed opgevoed...
Just like a well-trained dog Motek is asleep as long as we are eating.
Go to top of page