Europe 2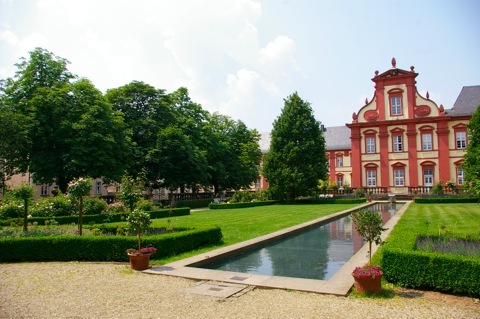 In Fulda verkennen we, als echte toeristen, de stad. Hier de tuin van de dom.
Like real tourists we walk through most of Fulda. Here the cathedral's garden.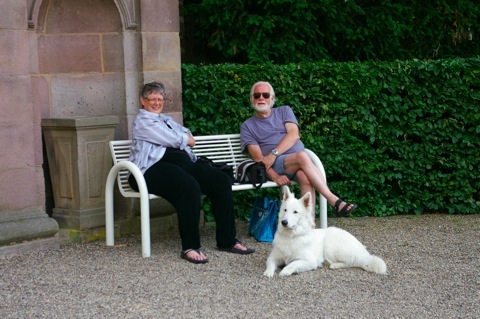 Terwijl BJ, Ernst en Motek buiten wachten...
BJ, Ernst and Motek wait in the garden...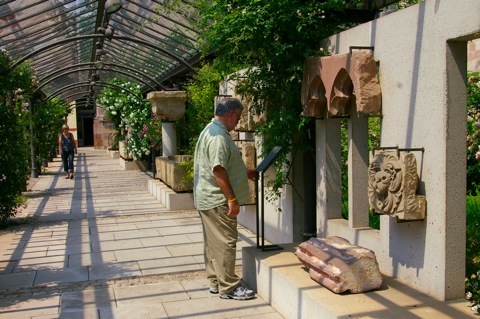 ... gaan Charlie en Sylvia de dom in...
... while Charlie and Sylvia visit the cathedral...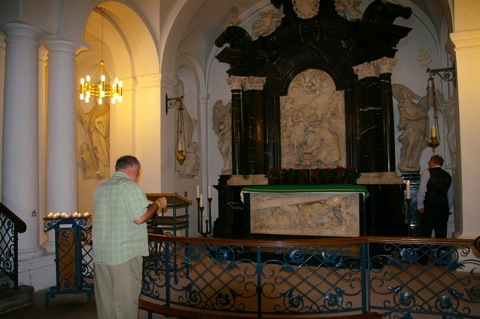 ... waar het graf van Bonifatius zich bevindt.
... with - among other things - St. Boniface's grave.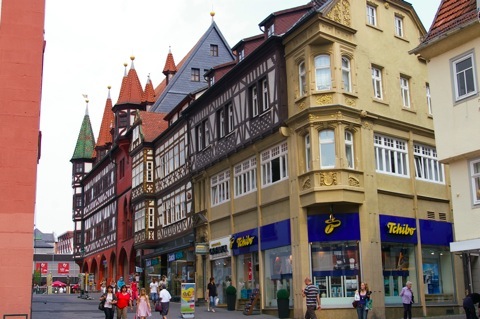 Zomaar een straathoek.
Just a corner in Fulda.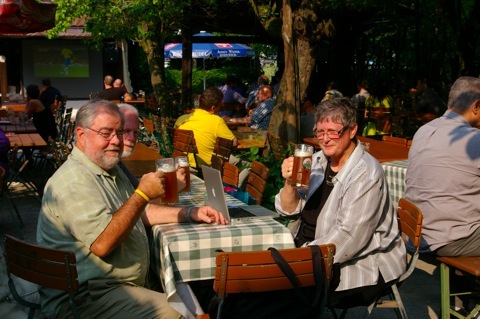 Hoewel de naam van het hotel van BJ en Charlie (Brauhaus) de lading niet meer dekt, is er volop bier!
The name of BJ and Charlie's hotel (Brauhaus = Brewery) goes back to the times when there has been a brewery. Nowadays their beer comes from elsewhere.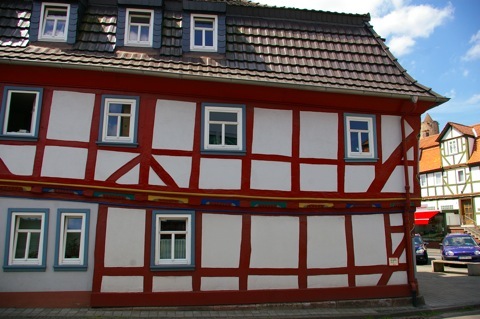 Dagtochtje met Skoolie naar o.a. Schlitz en Lauterbach. 500 Jaar woningbouw.
Excursion to Schlitz and Lauterbach. Construction AD 1500.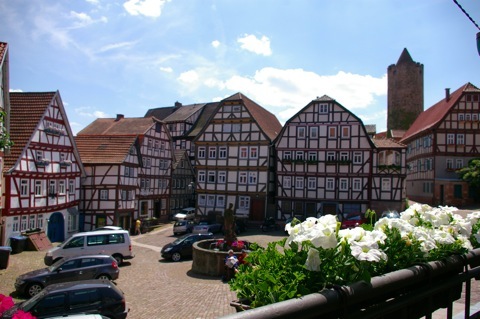 Dorpsplein Schlitz.
Town square in Schlitz.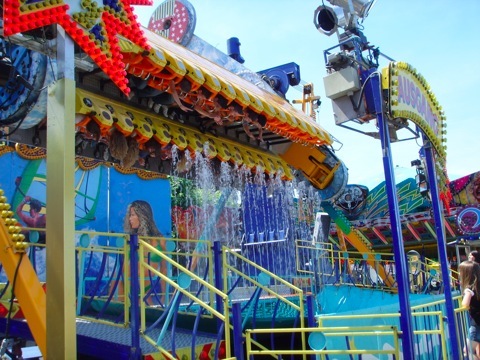 Met onze vriend Wolfgang, organisator van het jaarlijks terugkerend Bodenheim-treffen, bezoeken we de volgende dag de kunstenaarsmarkt met kermis langs de Rijnoever In Mainz.
The next day our friend Wolfgang, organizer of the annual Bodenheim meeting, takes us to the artists' market-cum-Lunapark in Mainz.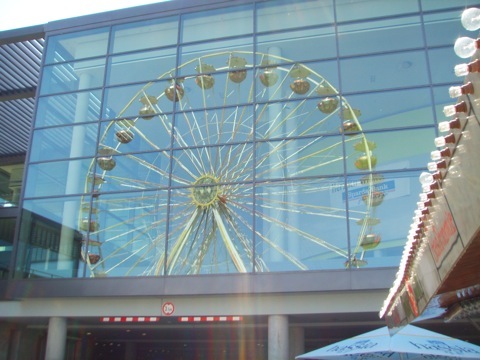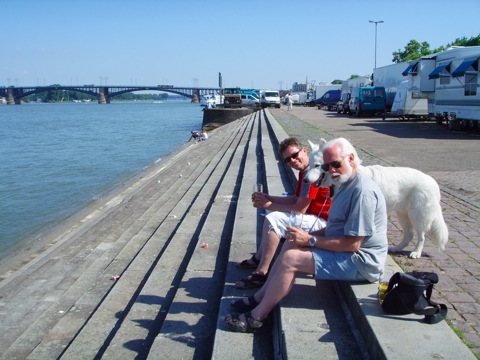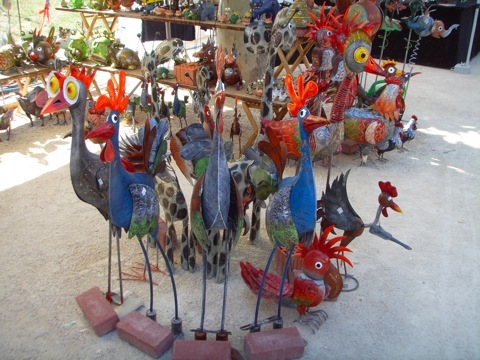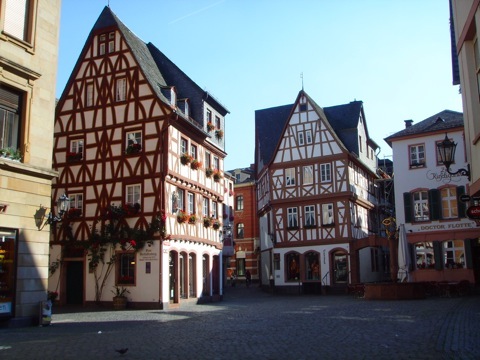 Aangezien Duitsland op de wereldkampioenschappen voetbal aan het winnen is van Groot Brittannië, zijn de straten verlaten, zoals hier in oud Mainz.
Because the match Germany - Great Britain is going on in South Africa, the streets are deserted, as can be seen in this picture of old Mainz.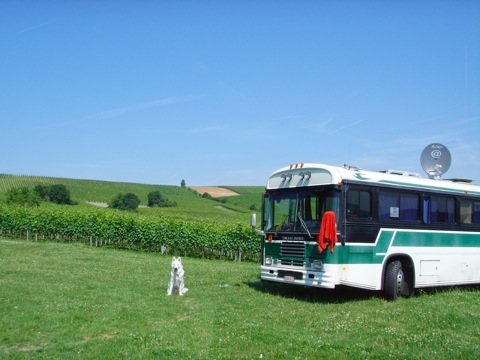 Geholpen door zonnepaneel en aggregaat zijn we de hele dag on line in Bodenheim.
An internet day in Bodenheim, facilitated by sun, solar panel and propane generator.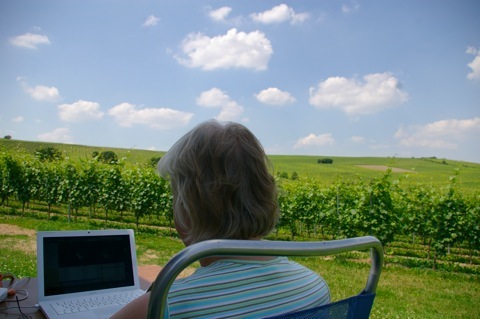 Sylvia sorteert de foto's voor de BMHC-website.
Upgrade of www.bmhc.eu.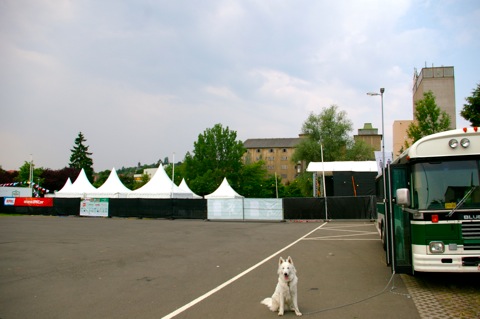 In Kirchheim Bolanden is de Stellplatz bezet door een tentendorp voor voetballiefhebbers. Gelukkig is het parkeerterrein groot genoeg
The Kirchheim Bolanden RV parking is taken by tents to watch the soccer games. But there is plenty space...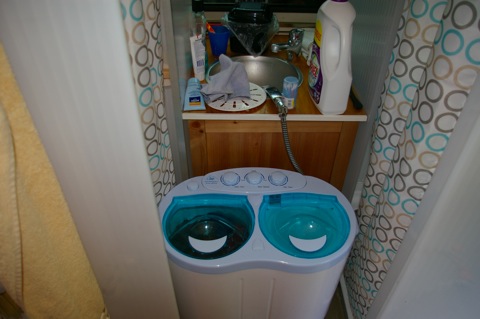 Wasmachine/centrifuge aan het werk.
Washing machine/spin dryer being used.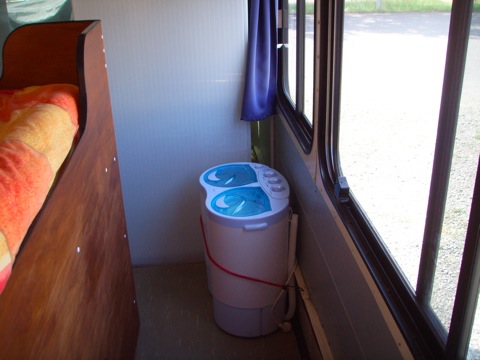 Wasmachine/centrifuge onderweg.
Washing machine/spin dryer underway.
Go to top of page