Europe 11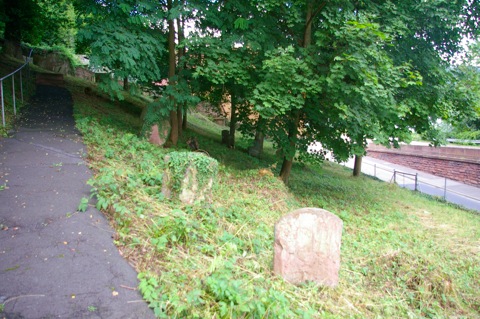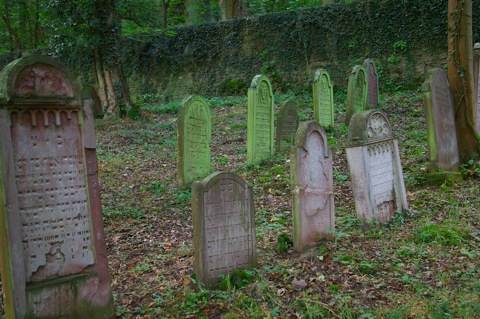 Als we Wertheim uitrijden zien we aan onze rechterhand de duidelijk herkenbare resten van een joodse begraafplaats. Het blijkt een groot stuk grond te zijn tegen een steile helling aan. Van de graven uit de 15e eeuw is (natuurlijk) niets terug te vinden. Uit de periode 1850-1938 zijn de teksten veelal goed leesbaar. Het geasfalteerde pad en de gerestaureerde trappetjes suggereren dat er wordt gewerkt aan een toekomstige openstelling voor het publiek.
Upon leaving Wertheim we see the Jewish cemetery from the road. It turns out to be big, steep and very old (early 15th century). The headstones with readable inscriptions date from about 1850 to 1938.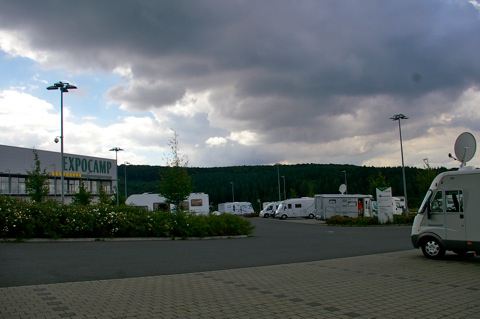 Op 11 km van Wertheim Altstadt ligt Wertheim Village, met o.a. een gigantisch camper- en caravanbedrijf Expokamp en de 110 winkels van Wertheim Outlet Village.
Seven miles from old Wertheim is Wertheim Village, with a gigantic RV shop and as gigantic an outlet centre.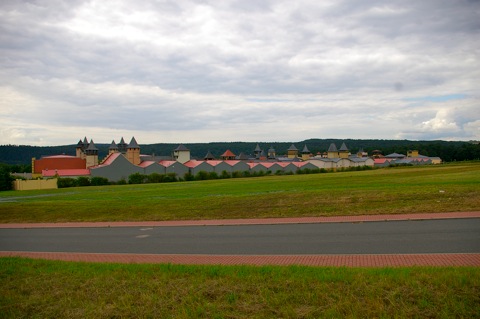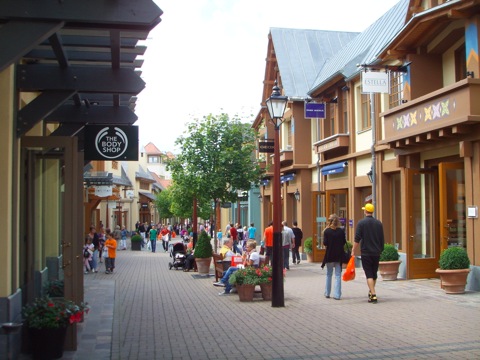 Omdat er geen honden binnen mogen, is Sylvia het (nep-)dorp gaan bekijken. Zo kon ik Motek gezelschap houden en de website updaten.
Because of the big sign "No dogs allowed" at the entry of the Village, Sylvia has gone there to have a look. In this way I could keep Motek company and update the website. And it saved me from 110 fashion stores ;-)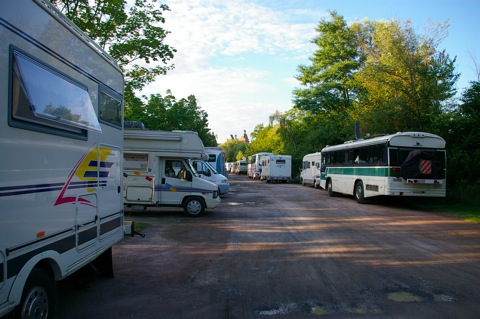 We overnachten in Aschaffenburg, We passen er maar net bij.
Parking in Aschaffenburg. Nearly full.
Go to top of page