Jerusalem II
Woensdag/Wednesday
De laatste volledige dag in het land.

Our last full day in Israel.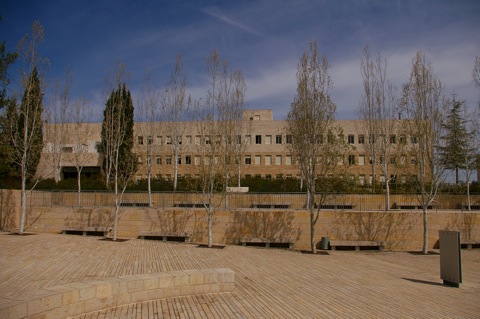 's Morgens bezoekt de groep Yad Vashem. Anders dan alle voorgaande keren bezoeken wij ditmaal uitsluitend het kantoor, waar we een bespreking hebben met enkele officials in het kader van het project waarbij we namen van Sjoa-slachtoffers en -overlevenden uit autobiografieën halen.

In the morning - while the group visits the Yad Vashem remembrance centre - we have a meeting in the office concerning the memoirs project.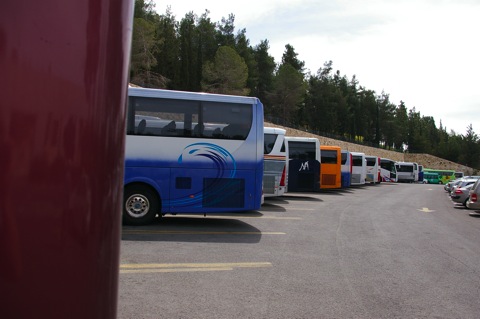 Onze groep is niet de enige die zich per bus verplaatst.

We are not the only group by bus.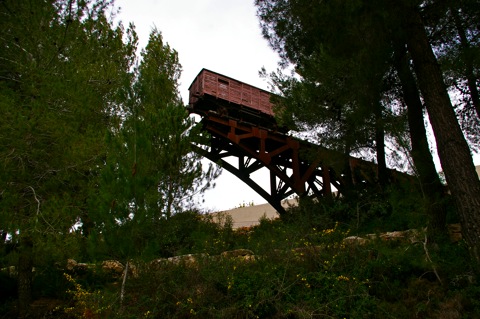 Altijd aangrijpend: de goederenwagon op doodlopend spoor.

Moving as ever: the waggon on its dead-end track.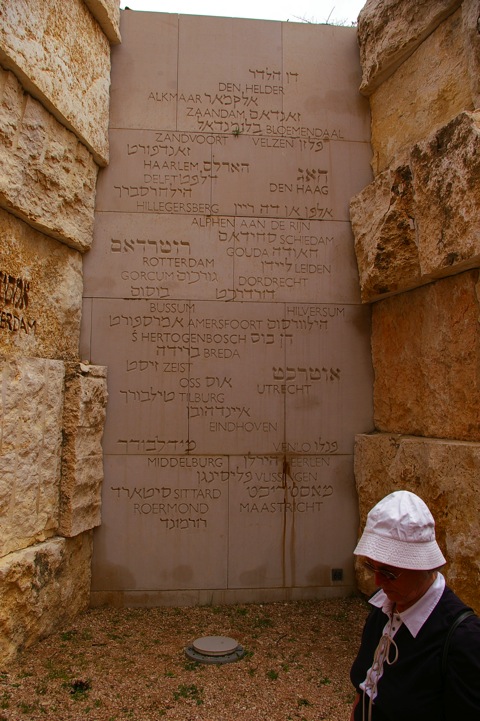 We hebben ook tijd om de Vallei van de Verdwenen Gemeenschappen te bezoeken. Daar voegen we ons weer bij de groep.

We meet the group again in the Valley of the Lost Communities.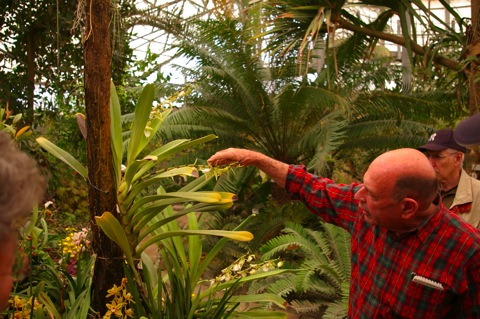 In de botanische tuin worden we niet door de eerste de beste rondgeleid, maar door dr. Michael Avishai, de grondlegger van de tuin. Acht jaar na zijn pensionering werkt hij er nog zeven dagen per week.

In the Jerusalem Botanical Garden we get explanations from dr. Michael Avishai himself. Eight years after his retirement he still works seven days a week in the Garden.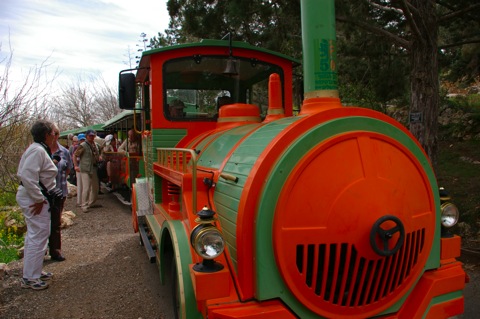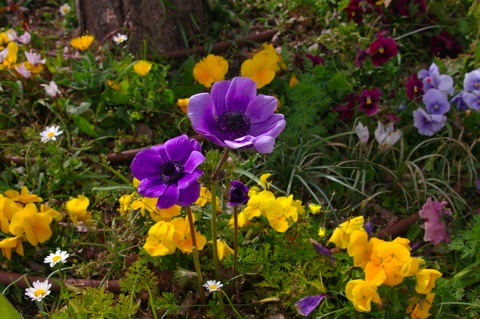 Na de Botanische Tuin gaan we nog naar het Grieks-orthodoxe "Klooster van het Kruis".

Last event of today: a visit to the Monastery of the Cross.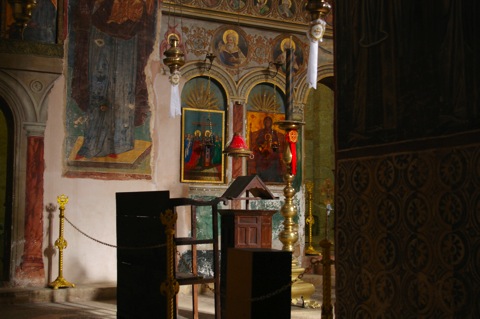 De ikonostase/The iconostasis.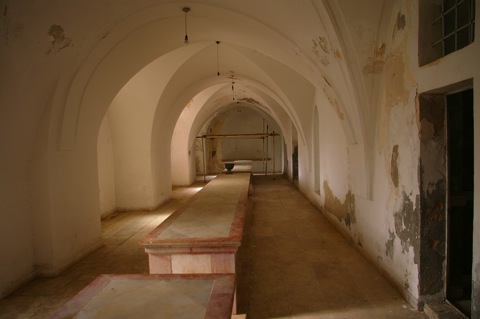 De refter/The dining hall.
Go to top of page