Galil
Dinsdag: om 08:15 h vertrekken we met de bus naar het Lavi Woud waar we allemaal een boom planten in een JNF project. 

Tuesday: we all plant a tree on a KKL site called "Lavi Forest".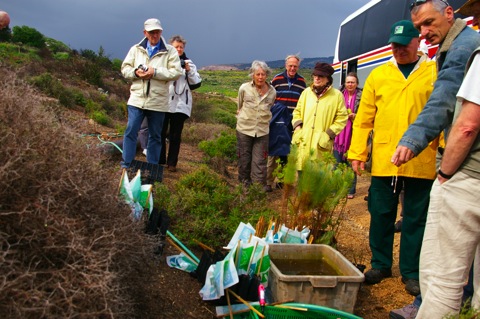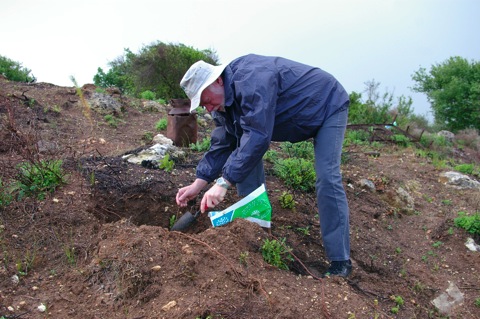 Het kleine plantschopje is nauwelijks toereikend om de forse plantgaten dicht te maken. Het is ondertussen gaan regenen en de grond is glibberig en plakkerig. We hebben medelijden met David, de buschauffeur, want zijn mooie, schone bus verandert binnen twee minuten in een mud wresting arena.

Because of the rain we all come back in the bus with huge amounts of sticky mud on our shoes.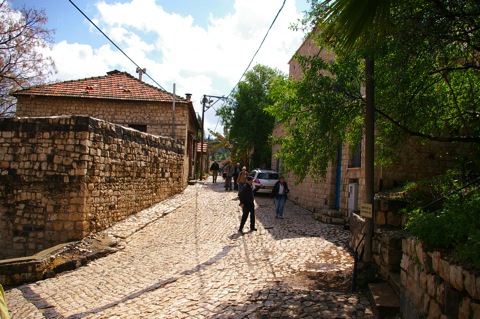 In Rosj Pina krijgen we via een boeiende AV presentatie inzicht in het ontstaan van deze en soortgelijke mosjavot eind 19e eeuw.

The Rosh Pina cobblestones are very slippery because of the recent rain.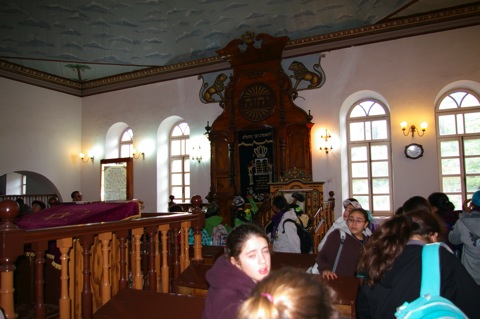 We zijn niet de enige bezoekers van het pittoreske sjoeltje.

The Rosh Pina synagogue with its ceiling, painted with waves.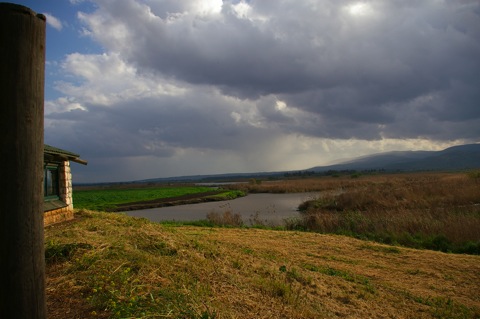 Van Rosh Pina gaan we - na nog genoten te hebben van koffie, thee, chocolade en/of sjiroetiem - naar het Hula Park.

Next is the Agamon Hula bird sanctuary in the Jordan Valley.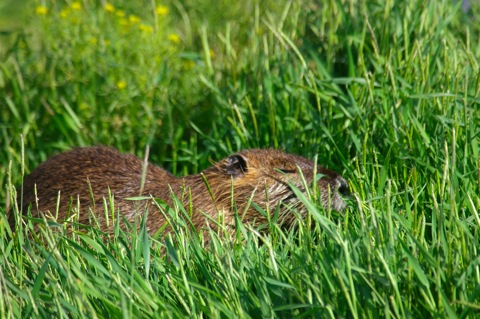 Deze beverrat zat op maar een paar meter afstand van ons voetgangerspad en knaagde onverstoorbaar voort. 

This big coypu was nibbling the grass only a few yards from where we stood.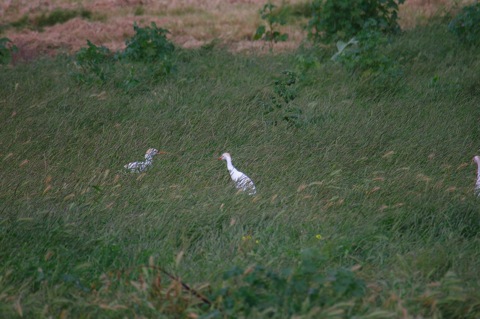 Witte reigers/white herons.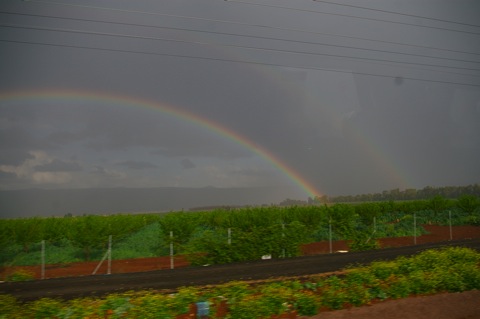 Tijdens onze terugweg van het vogelpark richting Tveria viel weer heel wat neerslag. Die zorgde voor een dubbele, geheel gesloten regenboog. En voor weer wat water in de Kineret...

One of the most intense rainbows we have ever seen was visible on our way back.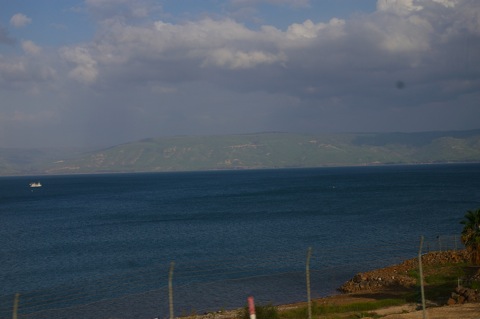 Vlak voor we Tveria bereiken zien we de Kineret weer aan onze linkerhand met aan de overzijde de Golanvlakte. Hoogvlakte dus!

Just before entering Tveria we see back the Kineret with the higher Golan across the water.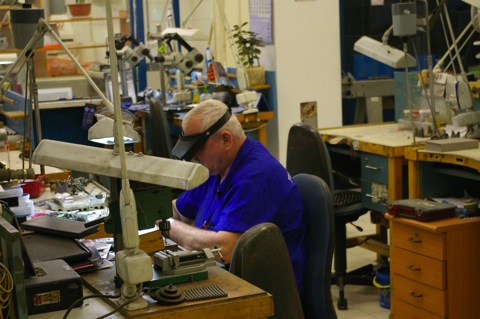 En nog een kleine ingelaste attractie, de Caprice diamantslijperij en -winkel. Een letterlijk schitterend gezicht. De slijpers zijn onverstoorbaar bezig, terwijl de toeristen van 's morgens vroeg tot 's avonds laat langs hen heen paraderen en (flits)foto's maken.

As a bonus we visit the Caprice diamond factory. The grinders don't even seem to notice the flash photographs being taken.
Go to top of page