Hawea-Hokitika
29 november 2007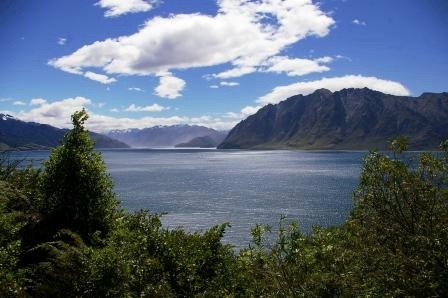 Zo spiegelglad als het meer gisteren was, zo woest gaat het vandaag tekeer.
As opposed to yesterday, today there's quite a gale...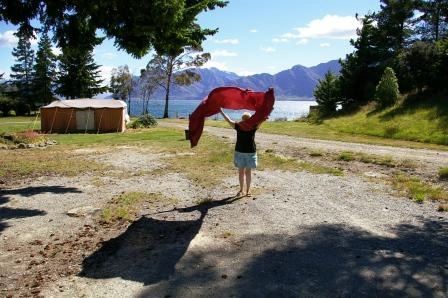 Het opvouwen van een laken wordt zo wel erg moeilijk!
... which doesn't help when one needs to fold a sheet.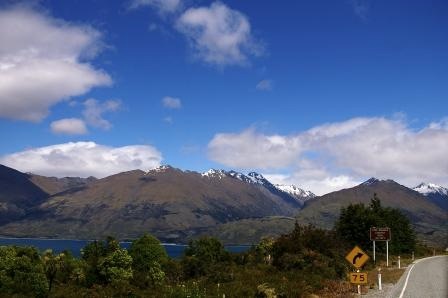 Op weg naar het Noordwesten komen we een oude bekende tegen: Lake Wanaka, ditmaal het noordelijkste puntje. Op de achtergrond Mount Aspiring (3033 m), Mount Pollux en Mount Castor.
The North side of Lake Wanaka with the Aspiring range on the background.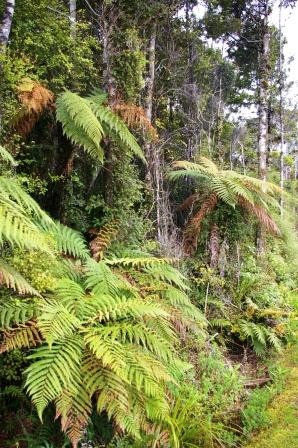 Het regent gestaag (maar niet hard). We rijden een groot deel van de dag door het regenwoud.
Most of the day we are surrounded by rainforest.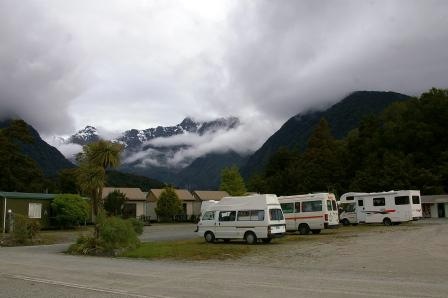 's Avonds vinden we een plekje op het Fox Glacier Holiday Park. Met een goed werkende hotspot!
Late in the afternoon we park at Fox Glacier Holiday Park. At last here we find a working hotspot!

30 november 2007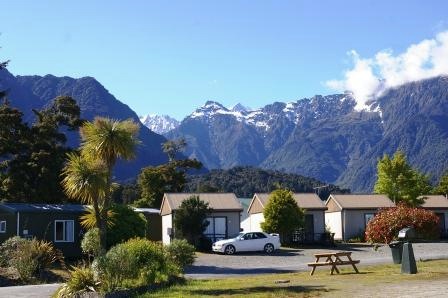 Vanmorgen vroeg opgestaan om even te kunnen Skypen, voordat het in Nederland bedtijd is. Het zicht is weer fabelachtig.
This morning the visibility was amazingly good.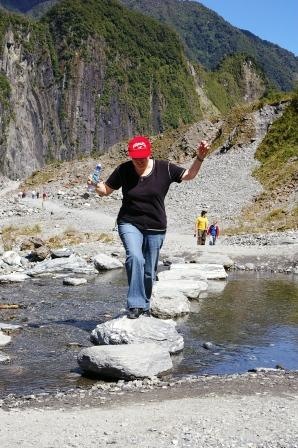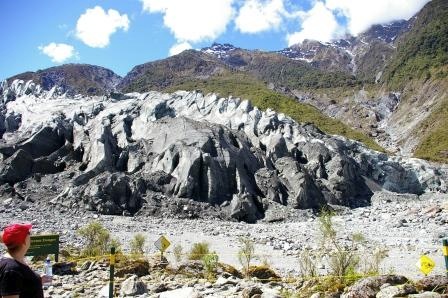 We hebben zowaar een voettocht gemaakt naar het eind van de gletscher. Daarbij moesten een paar stroompjes worden overgestoken.
Crossing a stream on our way to the terminal face of Fox Glacier.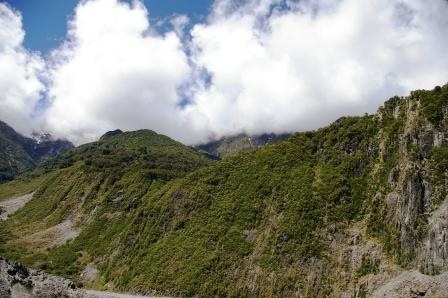 Tegen de middag zakken er weer vette wolken naar beneden.
Around lunch time clouds are moving in again.

Vanmiddag rijden we verder naar het Noorden.
Now we continue our trip North (direction Franz Josef).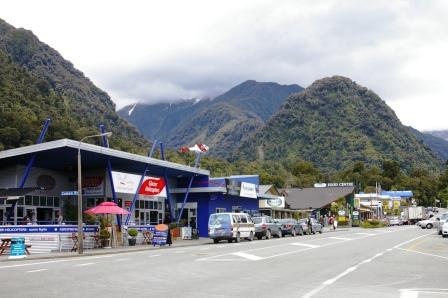 Franz Josef blijkt in het voorseizoen een wat slaperig toeristenstadje te zijn. Na een hapje, een drankje en wat boodschappen rijden we snel weer door.
Franz Josef turns out to be a rather sleepy tourist town.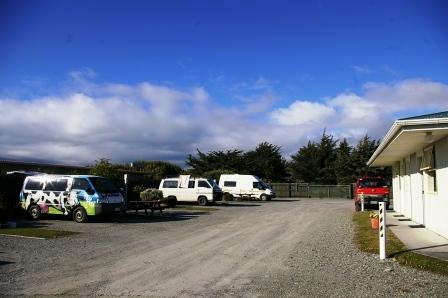 We parkeren voor de nacht bij het Beachside Motel in Hokitika.
We stay at the Hokitika Beachside Motel and Holiday Park.

Het dorp is beroemd om zijn zonsondergangen.
Hokitika beach is famous for its sunsets.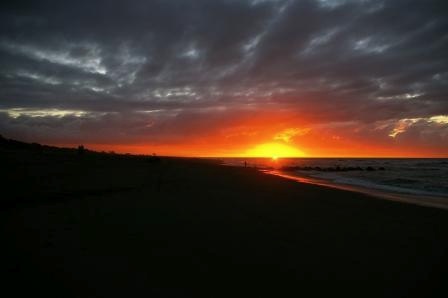 Na zonsondergang zijn we over het strand naar de stad (3500 inw.) geploegd. Bij trendy Stumpers een lekker lokaal biertje en een wijntje gedronken. Teruggewandeld en aansluitend naar een gloeiwormenbosje gaan kijken. Te lichtzwak om een foto van te maken, maar heel speciaal!
After sunset we had a beer and a glass of wine at the local place to be, "Stumpers". Finally we've walked to the glow-worm dell. All those soft lights, hanging from the trees.... really impressive. A pity that the lights were too soft to take a picture!

Go to top of page