Benthullen
13 mei/May/Mai 2013 Benthullen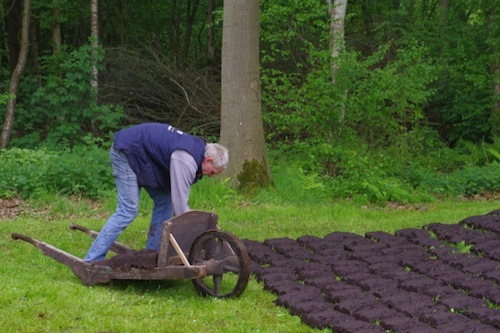 Pinksterpret in het Veenmuseum in Benthullen (Wardenburg). Een middag genieten van oude spullen en oude ambachten.
Pentecost Fun in the Peat Museum in Benthullen (Wardenburg). A very interesting and relaxing afternoon amongst old stuff and old crafts.
Spaß zu Pfingsten im Moor- und Bauernmuseum in Benthullen (Wardenburg).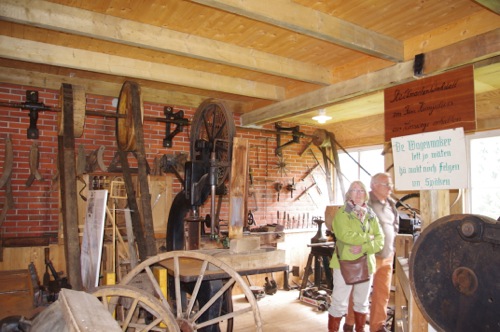 Timmerwerkplaats / carpenter's workshop / Tischlerei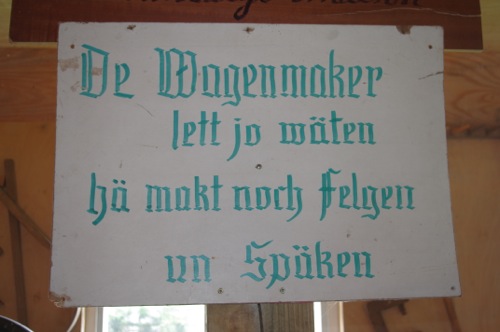 Speciaal voor Fran en Pat ;-)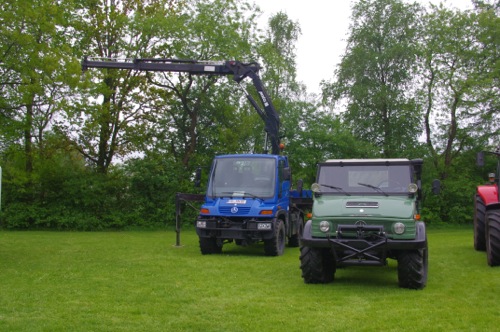 Mogjes, (beetje) ouder en allernieuwste model.
Mercedes Benz Unimog vehicles from different eras.
Alte und neue Unimogs.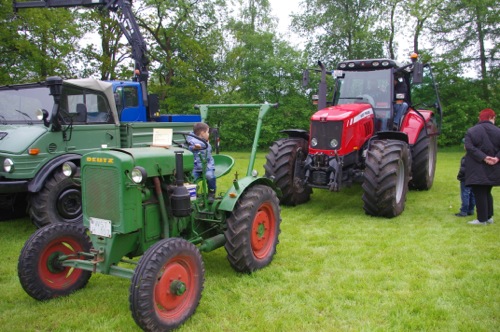 Ook tractoren van oud tot nieuw.
Farmers' tractors from different generations.
Alte und neue Traktoren...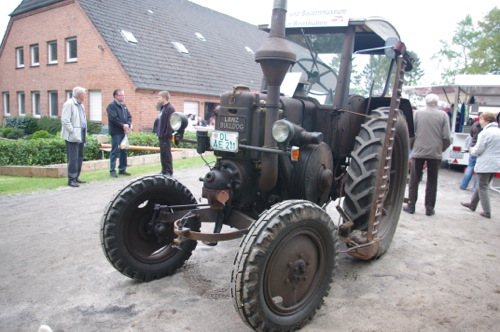 En zelfs een heel oude!
This Lanz Bulldog was designed in 1921.
… und der älteste.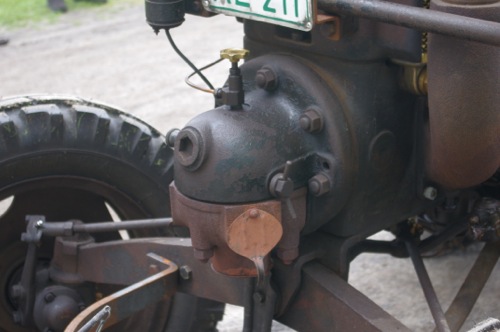 Gloeikop-voorverwarming van de Bulldog.
Detail of the hotbulb. The Lanz Bulldog was one of the most popular German tractors, with over 220,000 of them produced in its long production life.
Lanz Bulldog: Zum Starten muss die Glühnase, welche sich im Zylinderkopf befindet, mit einer Lötlampe zum Glühen gebracht werden. Daher die Bezeichnung "Glühkopf"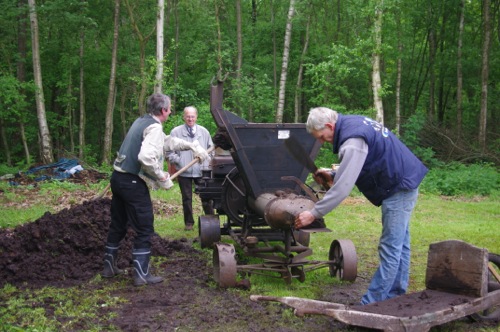 Ook al gebeurt het mechanisch, turf persen uit veenblubber is hard werk!
This machine compresses moor sludge into peat
Hier wird Moormatsch zu Torfsoden gepresst.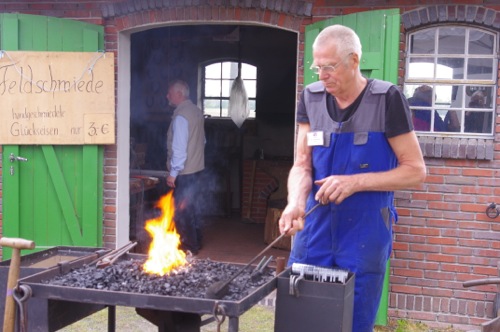 Smid / blacksmith / Schmied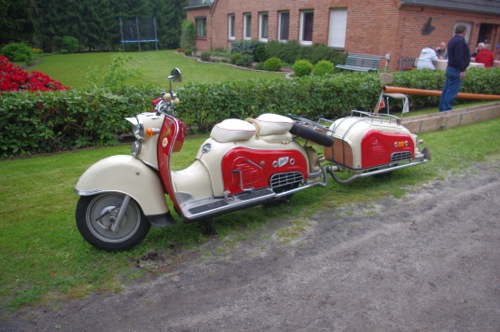 Behalve turf, steenkool en diesel wordt ook benzine als brandstof gebruikt.
Zündapp Bella motor scooter with matching trailer, late fifties. Look at the exhaust!
Gute Fahrt mit diesem Zündapp mit Anhänger!

Binnen in het museum / in the indoor museum / innen im Museum: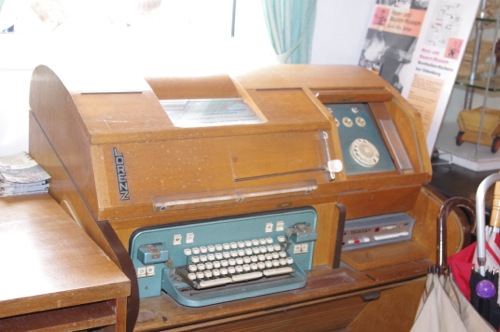 SEL telex jaren '60.
ITT teletype model 1961.
Lorenz Fernschreiber 1961.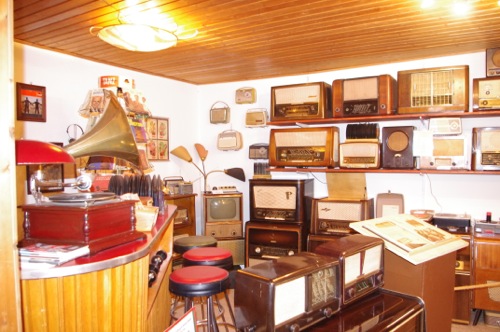 Een zaal vol audio-apparatuur.
A shop full of radios, gramophones and tape recorders.
Zahlreiche Funk-, Tonband- und Plattenspielgeräte.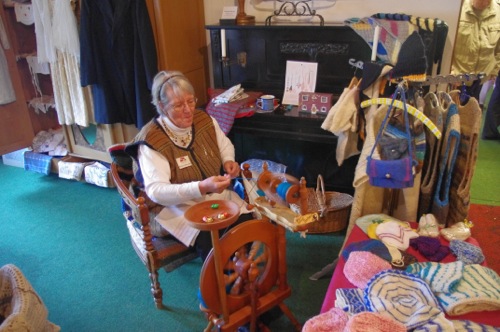 Demonstratie spinnen.
Working spinning wheel.
Demonstration Wolle spinnen.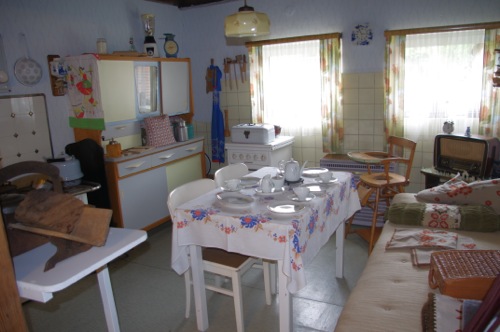 Keuken / kitchen / Küche 1960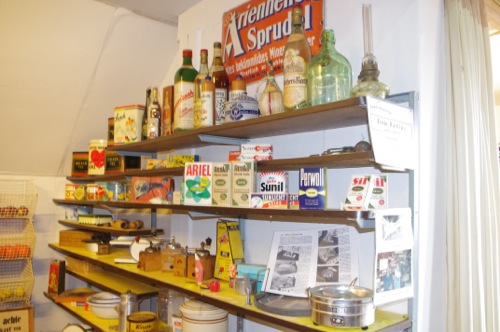 Kruidenierswinkel / grocery / Lebensmittelgeschäft (1960)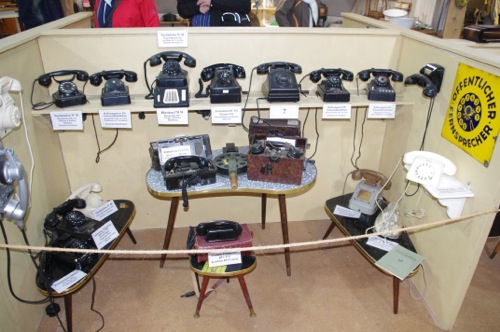 Er zitten leuke toestellen tussen!
Nice collection of phone sets.
Schöne Sammlung Fernsprecher.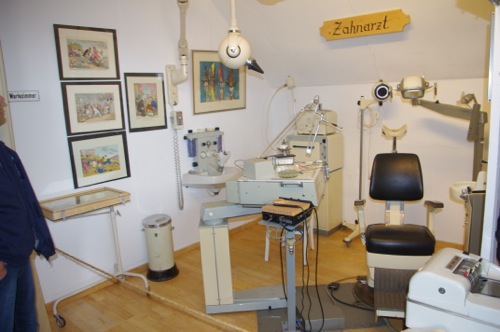 De tandarts van weleer.
Dentist's surgery from the days of yore.
Zahnarzt Praxis aus alten Zeiten.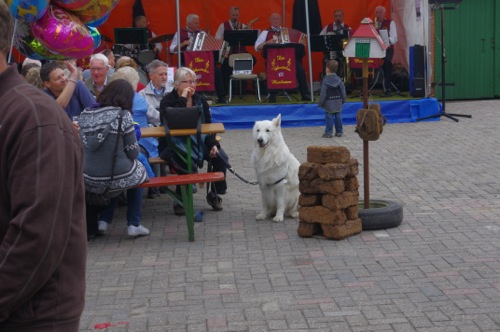 Motek gedraagt zich de hele middag voorbeeldig.
What a well-trained dog we have. Lucky us!
Unser gut erzogener Hund.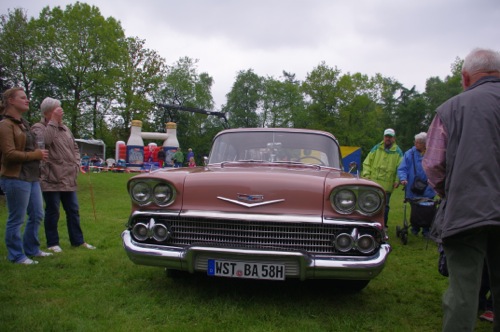 La belle Américaine (Chevrolet BelAir 1958)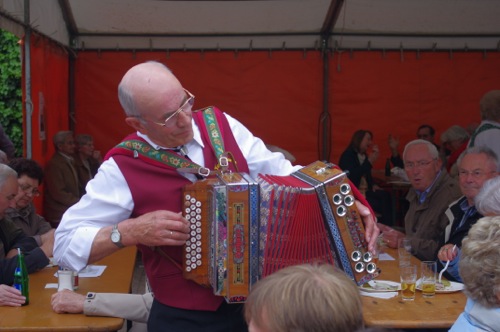 Die Vehnetaler Musikanten spelen en zingen de sterren van de hemel.
Live music all afternoon.
Live-Musik von den Vehnetaler Musikanten.
Go to top of page