UT
UTAH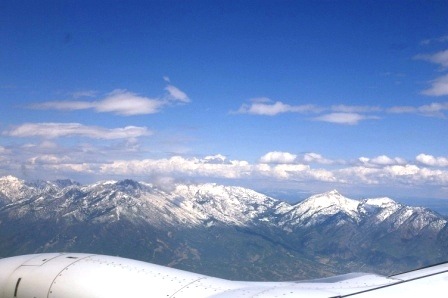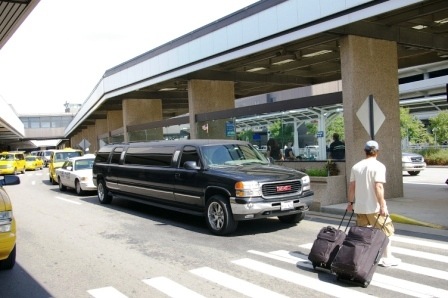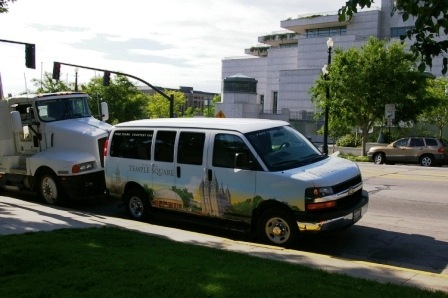 Met dit busje brengen de Mormonen toeristen naar hun hoofdkwartier voor een gratis excursie tijdens een stop-over
The Mormons fetch tourists by van for a free excursion to the Mormon headquarters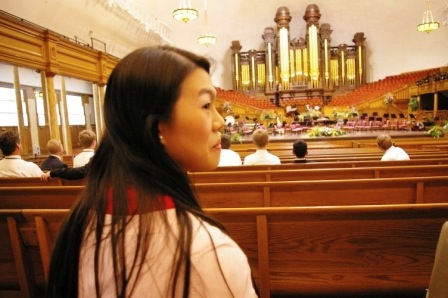 Een van onze twee gidsen.
One of our tour guides. They always operate in pairs.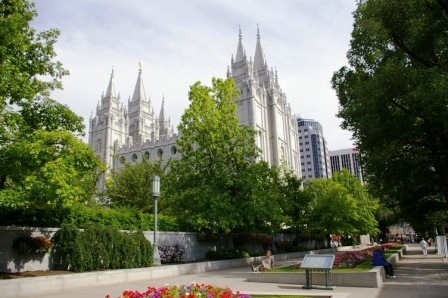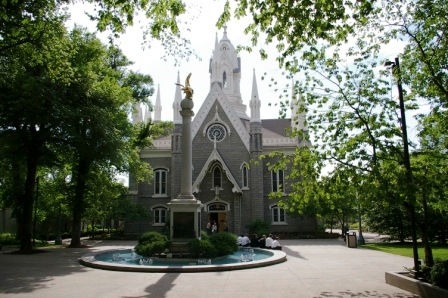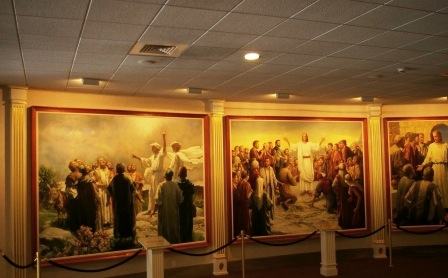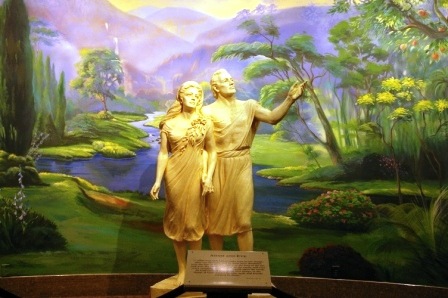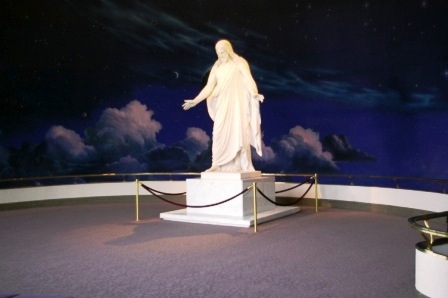 Alles is groot, op effect gericht en perfect onderhouden.
Everything is huge, effect-oriented and extremely well kept.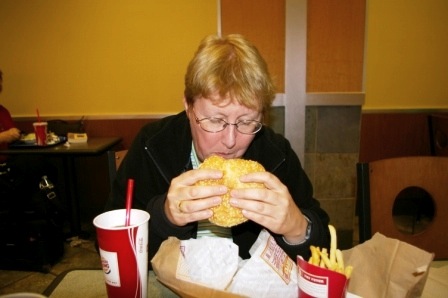 Diner op de luchthaven, wachtend op de vlucht naar Seattle. Ook de hamburgers zijn "bigger and better"
A giant burger while waiting for the flight to Seattle WA.
Go to top of page