Repairs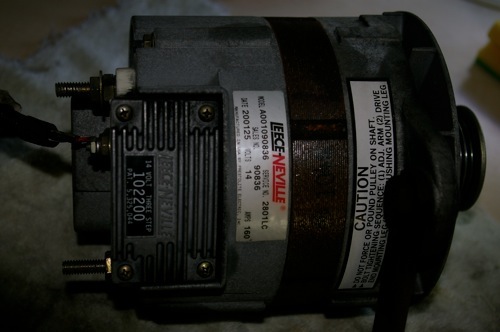 Omdat de spanning tijdens het rijden af en toe opeens oploopt tot boven de 17 V, moet er een nieuwe regelaar in de alternator. Gelukkig zijn ze in Amerika verregaand gestandaardiseerd. Op eBay regelaars te kust en te keur.
I found out that the voltage of the vehicle sometimes went up to 17.5 V, which means the regulator has to be replaced. On eBay one can find regulators galore. Where would we be without the web...?.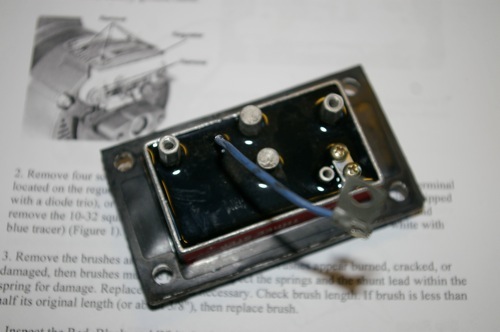 Dit is de boosdoener.
The faulty regulator.
========

Voor de eerstvolgende TÜV moeten we
- de koplampen vervangen door nieuwe;
- de luchtketels ontroesten.
Gelukkig hebben we daar een hele winter voor!
This winter we have to repair some things to pass the annual technical inspection next April: replace the dull reflectors of the headlights and remove all rust from the brake air tanks.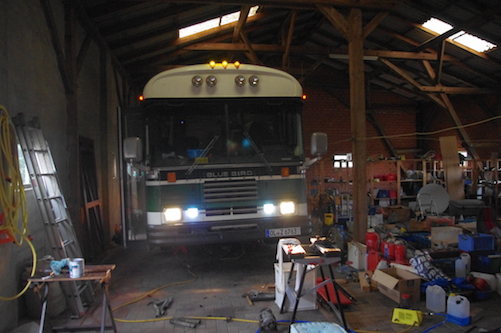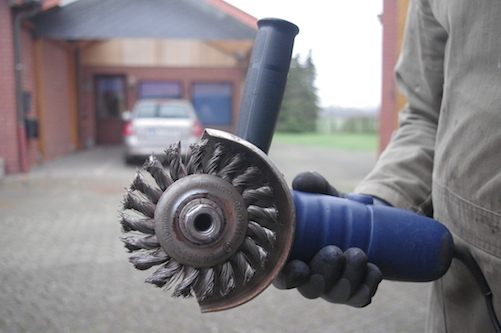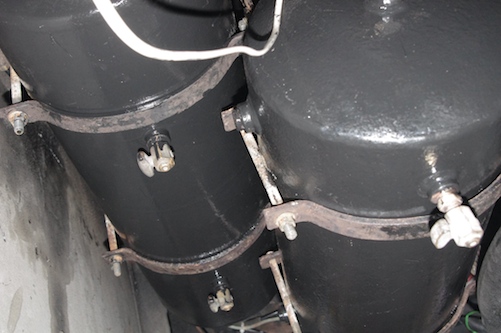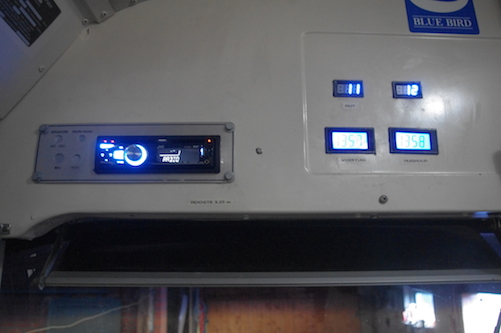 Boven de voorruit hebben we twee digitale thermometers toegevoegd, een met de sensor binnen en een met de sensor buiten. De nieuwe radio is een koopje van JVC. Mèt DAB. Wat een geluid!
NB Alle hierboven genoemde componenten hebben we aangeschaft via eBay. Je moet wel, als je zo afgelegen woont als wij.... 
We added two digital thermometers, for inside and outside temperature. And we replaced the car radio with a digital one. Great sound!
FYI All mentioned components we purchased via eBay. What an invention, for people like us who live far away from any technical shop!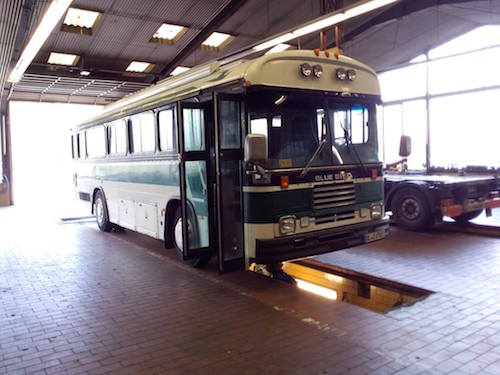 Volgens de DEKRA mag Skoolie weer een jaar rondrijden.

Om April 17th DEKRA decided that Skoolie is safe enough for another 12 months.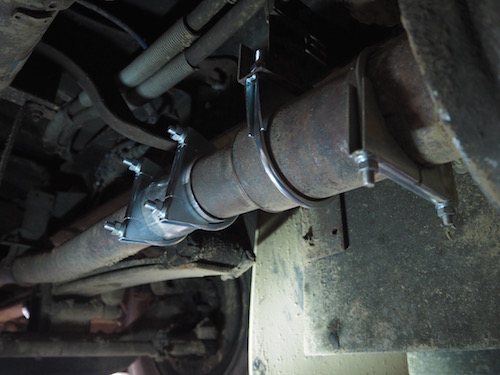 Tijdens de jaarlijkse inspectie zag ik vanuit de put dat er een stuk uitlaatpijp ontbrak. Gelukkig zag de keurmeester het niet. Alle klemmen en de mof gevonden bij Auprotec.
Repaired the exhaust with parts which I found on line at Auprotec.