Wanderlodge
It's always been a dream to own a "real" American motorhome. And because we like the familiar Blue Bird (see: Skoolie), a Wanderlodge from the same manufacturer would be ideal. Unfortunately, there are not many around in Europe and their owners usually hang on to them.
But now we found a really nice one, in quite good shape. It is an "oldtimer" which means both insurance and road tax are quite affordable. The next months we'll be busy looking into the details we want to adapt to our taste....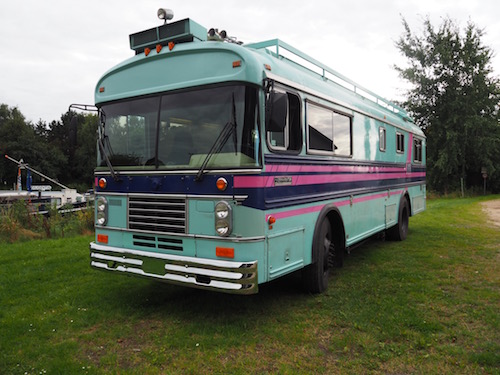 The colour scheme is not exactly what we would have chosen. On the other hand, it's not likely we'll meet another one like that.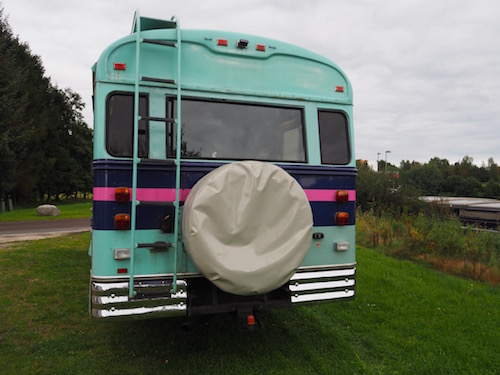 Because there is so much storage room under the bus floor, the spare wheel - which is stowed away on the left side in Skoolie - had to find a place on the back.
Originally Wanderlodges come without a spare wheel, because "one of the twin rear wheels can be used in case you have a flat front tire".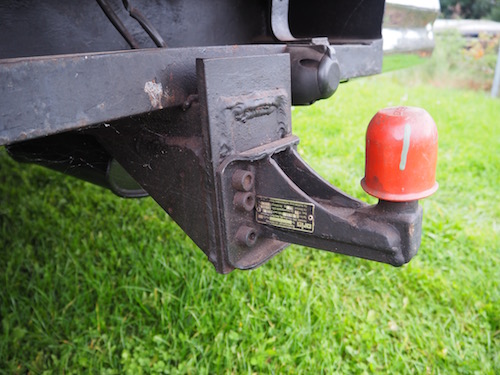 This Wanderlodge is equipped with a towbar. Might come in handy at some stage.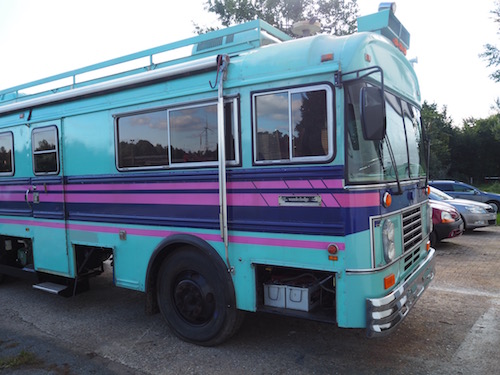 The seller (who originally wanted to keep the RV for his own use) is preparing it for sale. All hatches are newly spraypainted.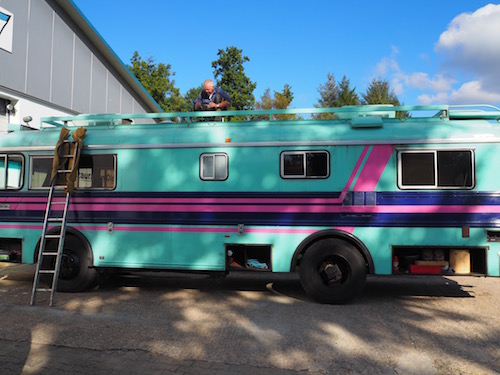 Also the roof is checked for little rusty spots.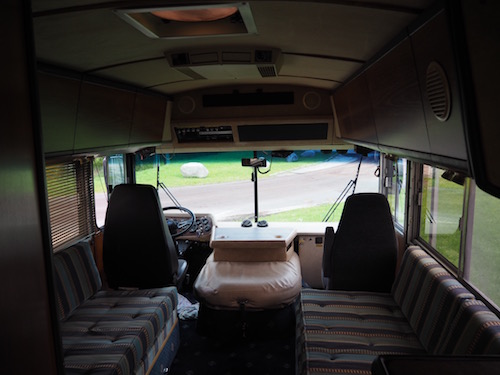 The interior towards the front.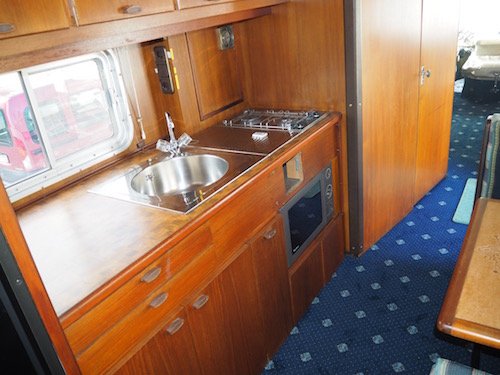 Kitchen with microwave and double door fridge.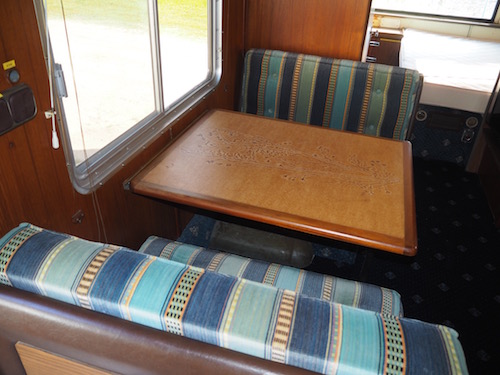 Dining room. At the back one can see the bedroom, which can be separated by a folding door.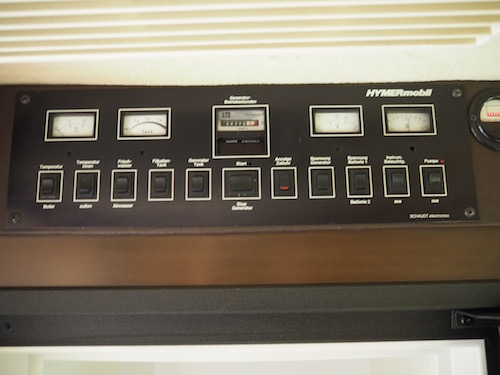 Control panel in the kitchen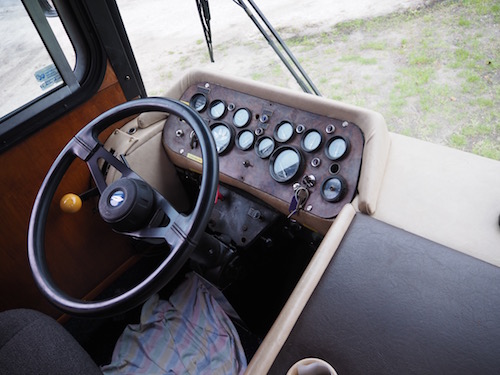 Instrument panel and air-suspended driver's seat.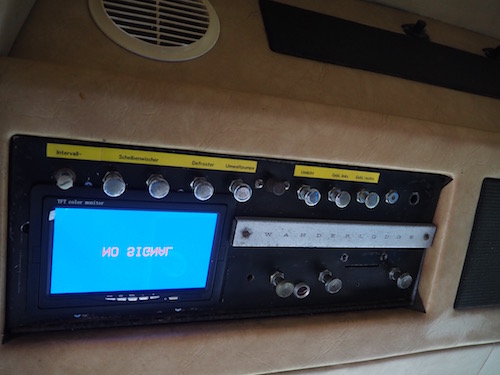 Reverse camera monitor and more controls.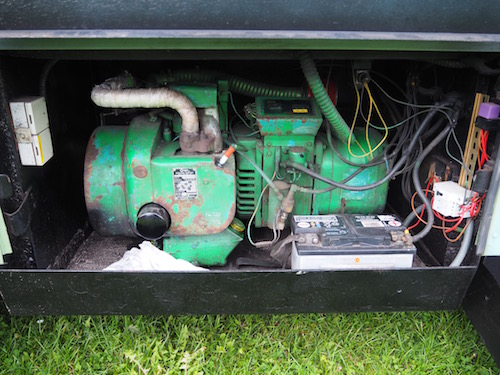 7.5 kVA Onan/Kohler generator which is controlled from the inside.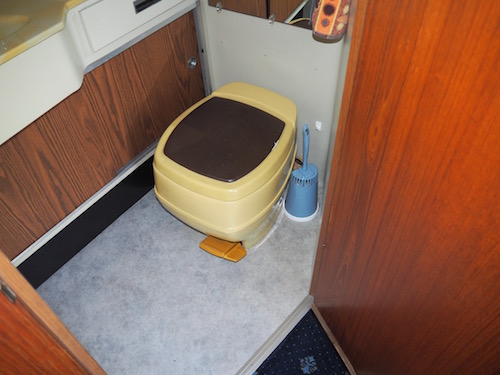 Unlike in Skoolie the toilet is connected to a black water tank, which will allow us more autonomy than the 17 l cassette.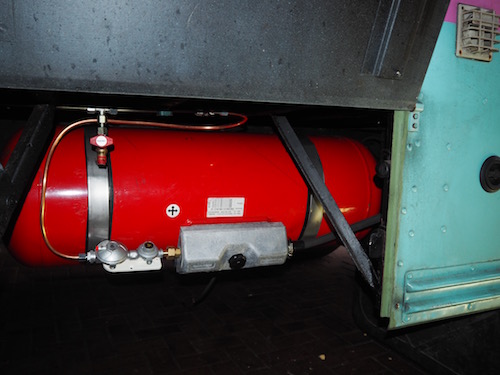 We expect to use quite some propane (cooking, heating, refrigeration). Rather than using the 5 kg propane tank, I mounted a 100 l trank (80 l net).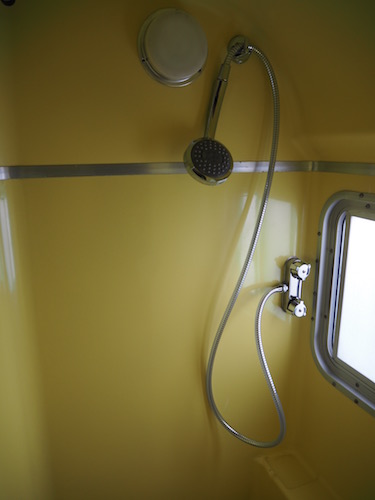 The shower needed a new curtain.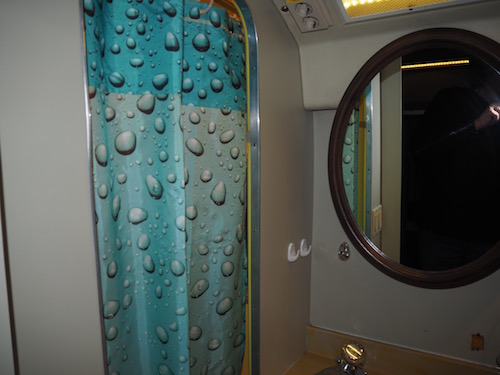 So I took the old sewing machine and made a standard shower curtain from the supermarket to fit.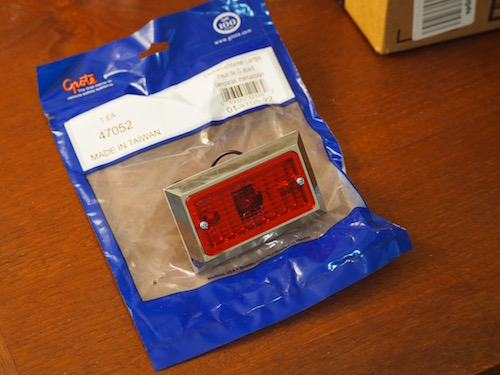 We couldn't find the rear clearance lamp which we needed in Europe. So we ordered it in the States and picked it up during our California holiday. It turned out it is made in Taiwan :-)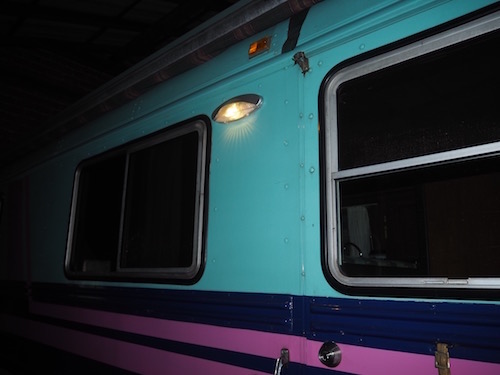 Then there were some holes in the side of the bus, where apparently an awning light has been before. We thought this little lamp fits in well....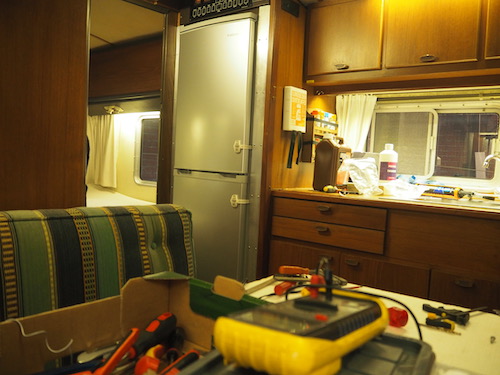 To improve our autonomy, I replaced the original absorber fridge with a "normal" household fridge. This means that the inverter (12 V DC ''→230 V AC) has to be be switched on at all times. In previous projects we have found out that this does not cause any problem.