Kleintje
Skoolie is een ideale camper voor langdurige trektochten, vrijwel autark. D.w.z. behalve de motorbrandstof... Een kleine camper (<6 m; <3.5 t) zou ideaal zijn voor city trips en weekendjes. Na zo ongeveer alle beschikbare types bekeken te hebben, besluiten we dat het een VanTourer 600 moet worden. Zo mogelijk wordt dit ook de vervanging van onze personenauto.
We decided that a small camper van would be a lot easier than Skoolie for making short trips: faster, cheaper in fuel consumption, easier to park in city centres. After a week of comparing different makes, we fell for a VanTourer 600, a Knaus product.
Of course Skoolie remains the ideal motorhome for longer journeys.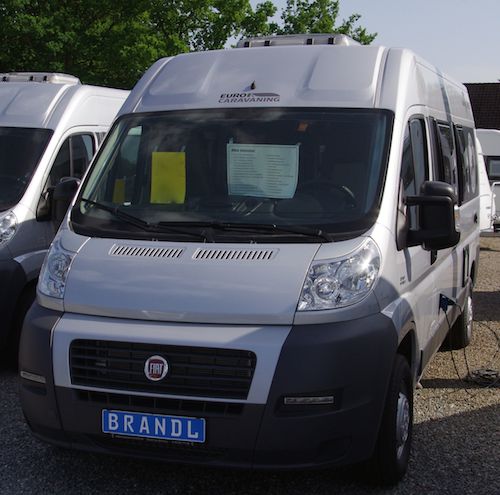 Werknaam vooralsnog "Kleintje".
For the time being we'll refer to the van as "Kleintje" (Little One).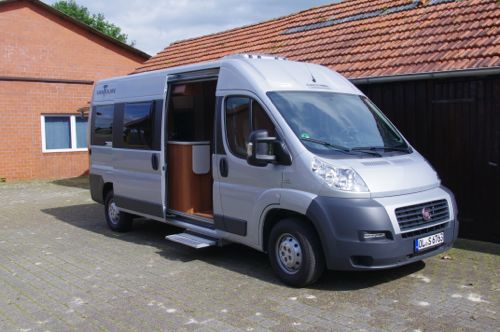 Kleintje in our yard for the first time.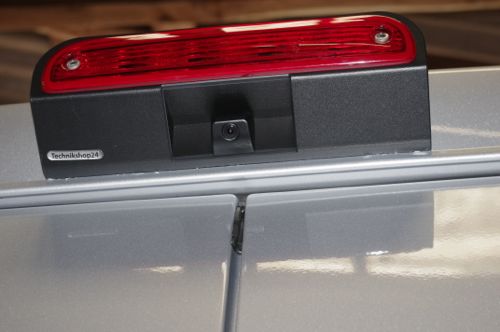 Reverse camera, integrated in 3rd brake light housing.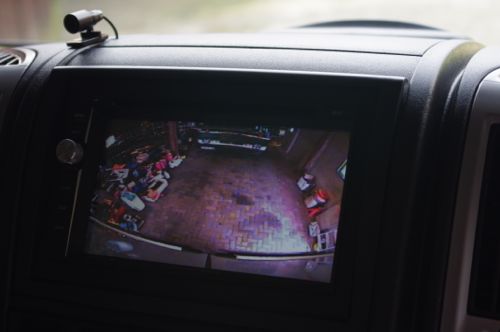 Colour image of what's happening behind us. 
What used to be known as car radio now is a 'mobile multi-media centre' with:
- monitor for the reverse camera
- GPS navigator
- Handsfree cellphone car kit (also plays music from phone, via Bluetooth) 
- DVD player (also plays music from CD, miniSD or USB sources)
- DAB+ receiver
And, before I forget...: it also can play AM and FM radio!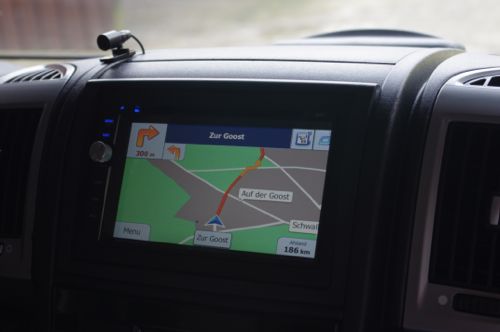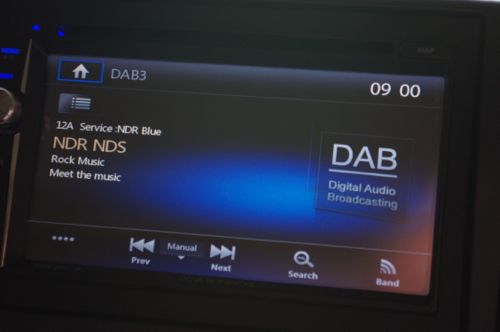 For DAB+ reception this windshield antenna proves better than expected!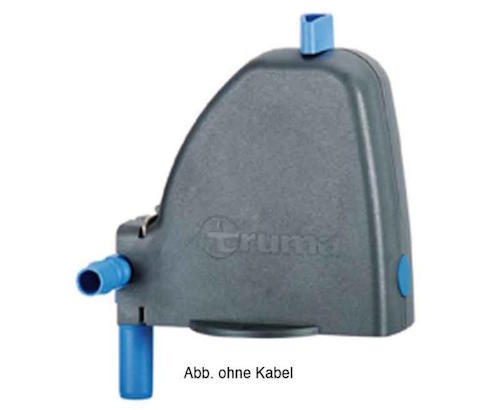 This Truma Frostcontrol drains the hot water cylinder when the temperature gets too low. However..... it also makes filling up for a Winter trip impossible.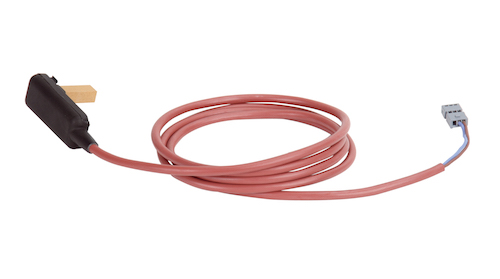 Therefore Truma sells this wirewound resistor which heats the Frostcontrol from the inside if necessary.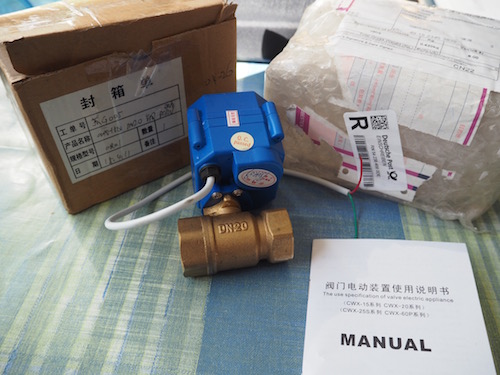 On the web I found this electrically controlled valve. It arrived - all the way from China - within two weeks after ordering.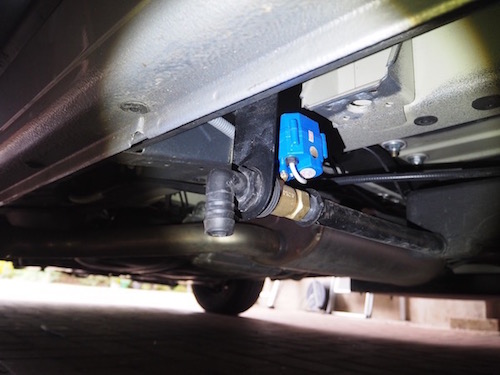 The valve in the grey water outlet.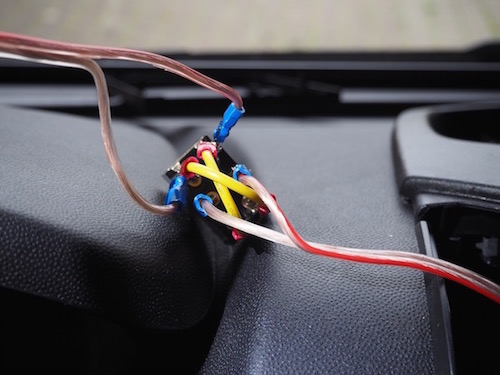 Opening and closing is done by inverting the polarity.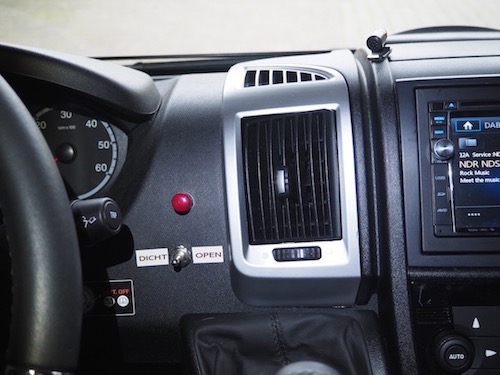 The remote control switch on the instrument panel.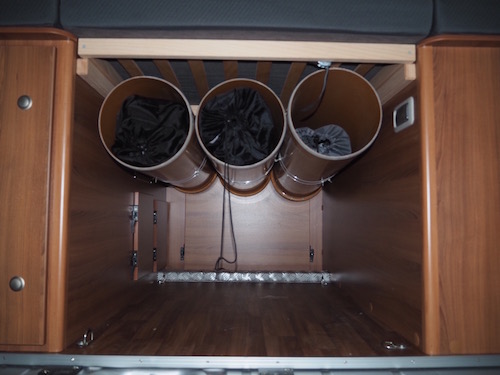 In order to stow away two camping chairs and a camping table, I fitted three PVC drain pipes under the bed. Maybe a little heavier than I had in mind, but very easy to use.
Go to top of page