Sage-Haast 5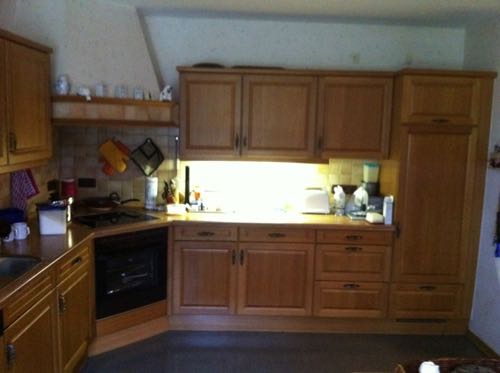 Remember our downstairs kitchen? Fully functional, but rather dark.
So we decided to do something to make it a little brighter.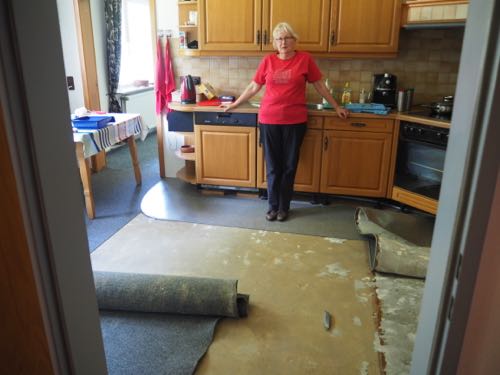 First we had to rip out the carpet and the vinyl flooring. A terrible job, because German glue is of extremely good quality.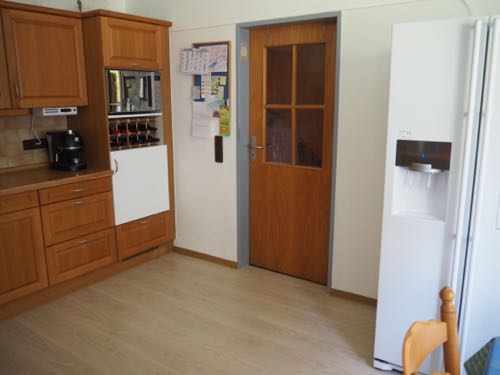 We removed the built-in fridge (and immediately sold it on the Web) and replaced it with a free-standing side-by-side one (the old one had no deepfreeze compartment). The free space we used to build in our microwave oven, a bottle rack and some stowage. Because finding the same colour and shape for the little door was very unlikely, we bought a white one (at Ikea) which fits in well with the new fridge - and also reflects more light. 
The dark blue carpet has given way to a light laminate flooring. Easier to clean as well!
And the medieval brass door grips we replaced with modern stainless steel ones.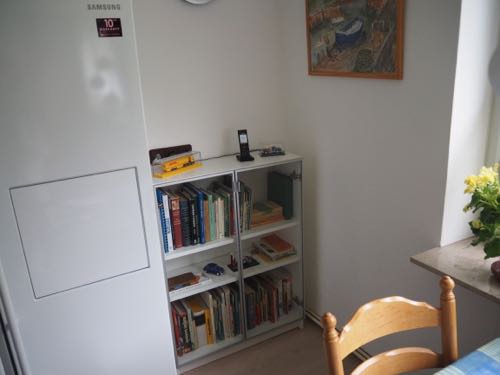 The space between fridge and outer wall is filled with a bookcase. This houses our modest collection of cookery books.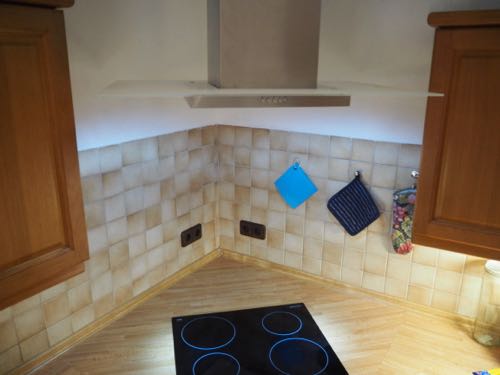 This free hanging cooker hood is also new.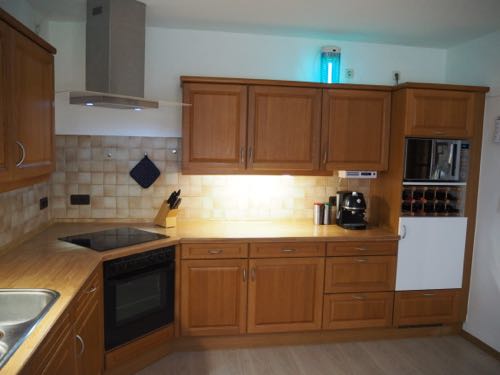 An overview of the new situation. As bright as can be without fitting new doors (or painting the doors)....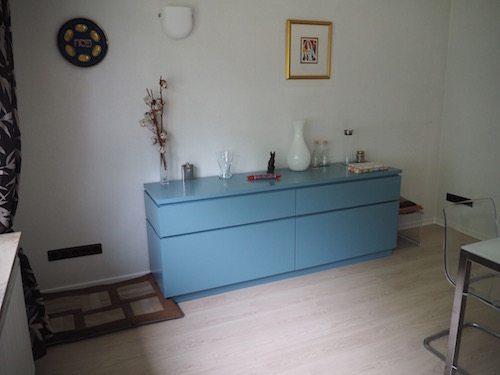 We put new laminate flooring (same as in kitchen) in the dining room. Now we almost need sunglasses!