Summer '10
De meeste van deze foto's maken ook deel uit van onze reisverslagen van Bodenheim 2010 en Europa 2010. 
Many of these pictures can also be found on our travel weblogs Bodenheim 2010 and Europe 2010.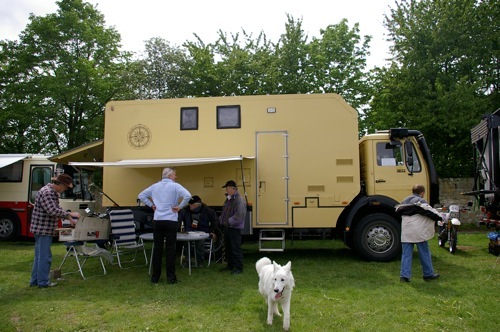 In mei 2010 vond het inmiddels traditionele Treffen van het Leerkabinenforum plaats in Bodenheim. Motek heeft de hele duur van het Treffen lekker tussen de campers rondgebanjerd.
The Internet group "Leerkabinen-Forum" organizes a meeting in May since several years. We went there for the third time. First time with Motek.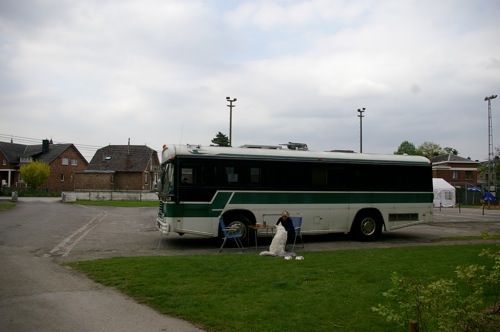 Hamoir (Wallonië)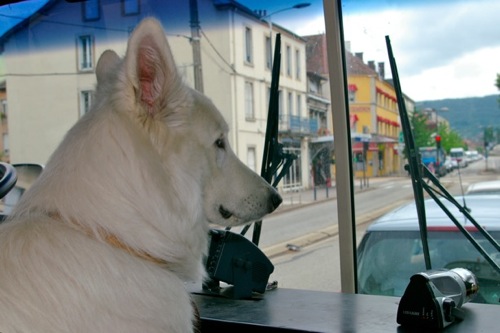 Hier heeft Motek de supervisie over de te volgen route.
Motek supervises the navigation.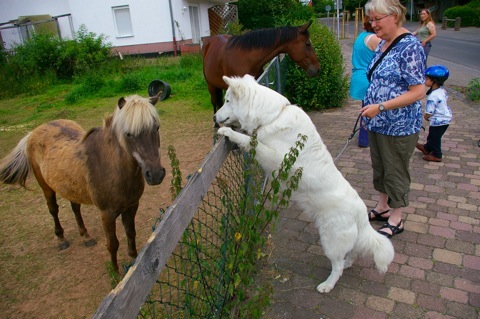 Paardjes zijn altijd interessant!
Motek likes horses. Maybe he remembers his breeder also breeds ponies?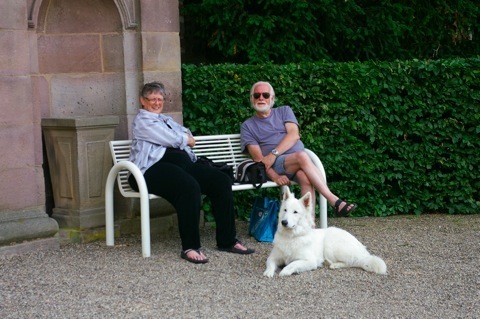 Met BJ en zijn baasje in Fulda.
While Sylvia is looking around in the bishop's palace, Motek defends BJ and Ernst.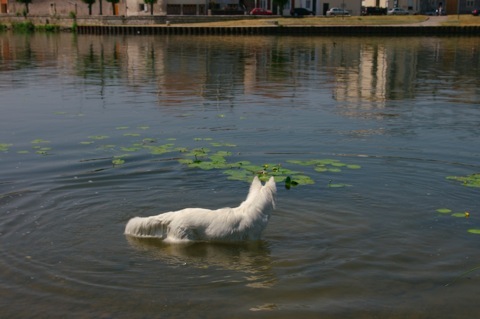 In de Moezel. Even afkoelen.
Because of the high temperature, Motek takes a dive in the River Moselle.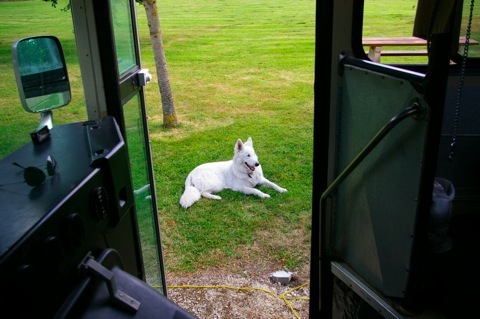 Onze waakhond bewaakt de schoolbus.
Enter this bus at own risk!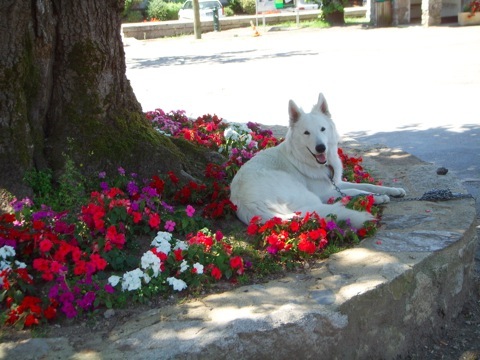 De pasgeplante vlijtige Liesjes zijn lekker koel. Zie maar dat je me weg krijgt.
Nice cool spot. You're not going to get me away from here!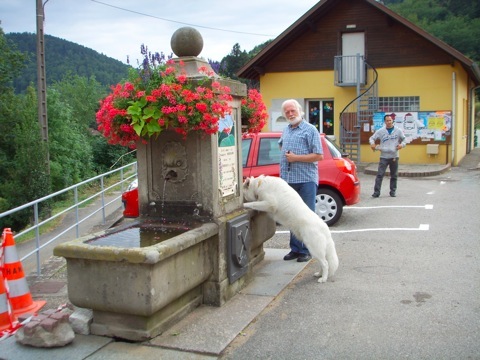 Dorst / Thirst.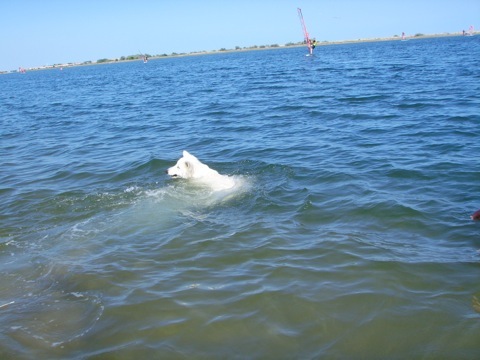 Verfrissende zwempartij in de Middellandse Zee.
The Mediterranean provides nice swimming water.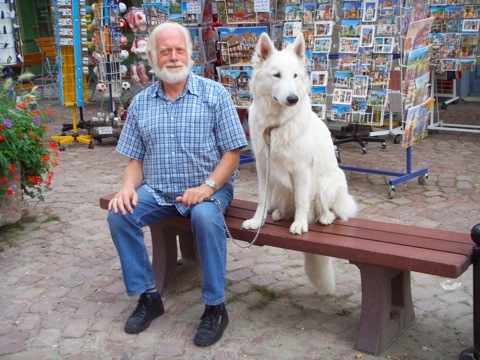 Toerist / Tourist.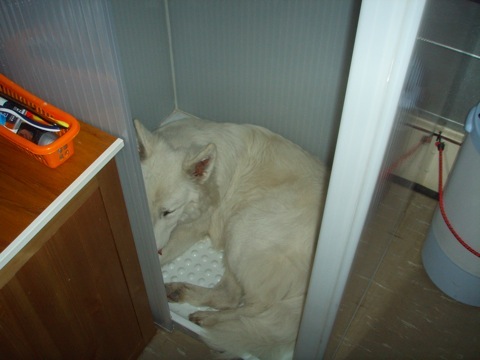 Lekker besloten slaapplekje.
Motek sometimes chooses the shower as sleeping place. It just fits...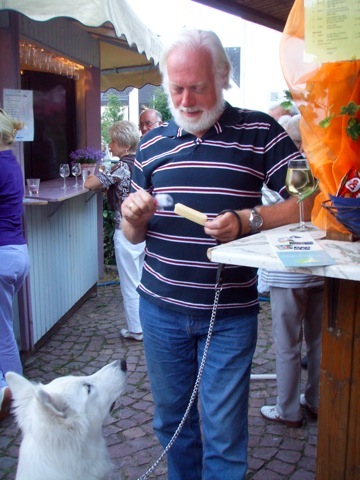 Zou er een stukje kaas overblijven?
I'm not begging. I only hope some cheese will be left for me.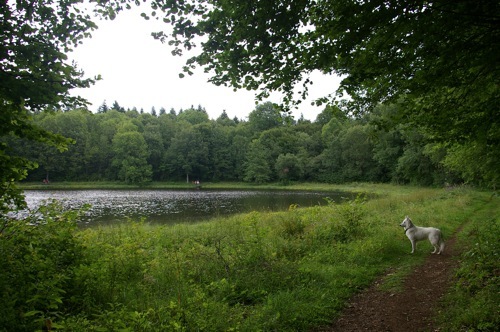 Motek bereikt na een lange wandeling een mare in de Vulkaneifel.
Here he reaches the crater lake after a long walk through the Eifel area.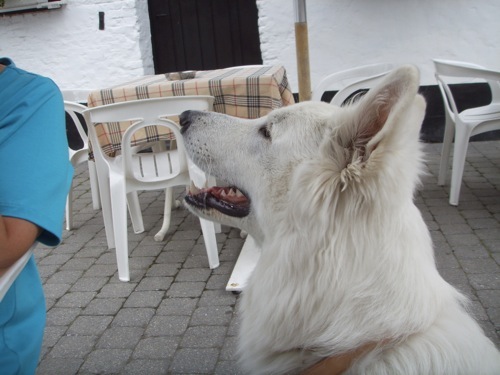 Terug in Vlaanderen.
Back in Flanders.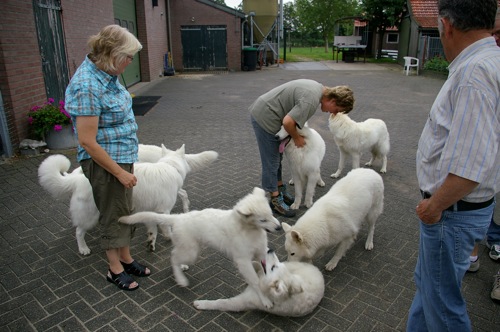 Op 22 augustus vond er een reünie plaats van het I-nest van kennel "Van de witte herder" in Egchel.
Reunion with litter brothers and sisters, father, mother and some more relatives at the breeders' premises.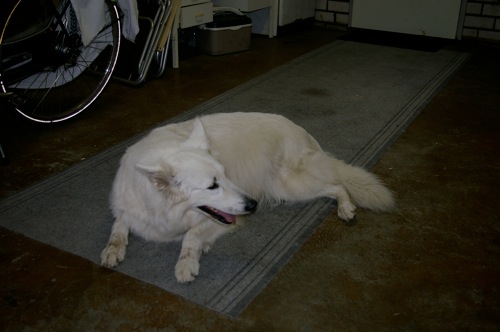 Motek's moeder (mother) Cindy.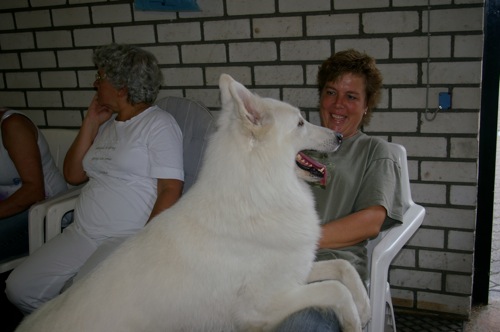 en papa Fellow.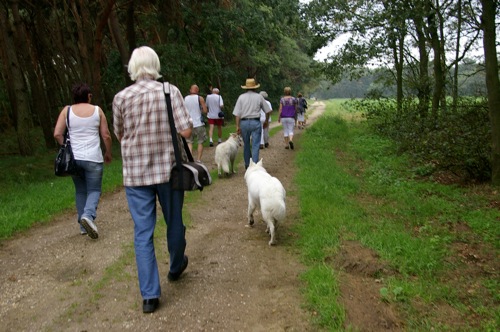 Deel van de dag was een wandeling door de omgeving.
The day included also a walk through the surrounding area.
Go to top of page