1 year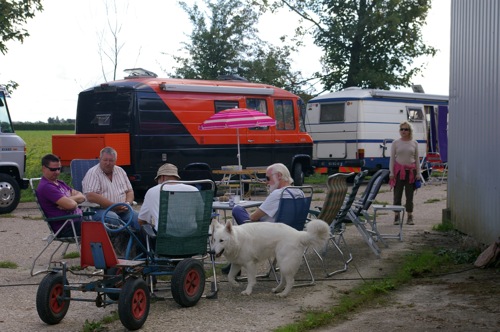 Begin september was er in Marknesse een treffen van zo'n 15 zelfgebouwde campers. Motek probeert de baas te spelen over de andere aanwezige honden, wat maar ten dele lukt. Gelukkig!
On a meeting of DIY motorhomes and their owners Motek has been playing a full weekend from early morning until late at night with the other dogs and with some of the present children.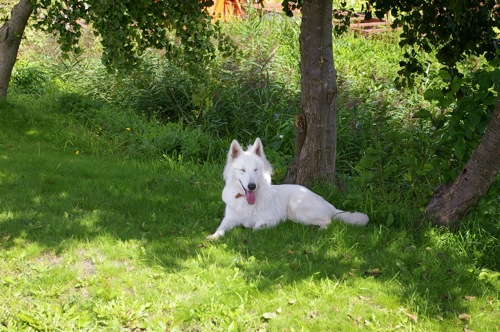 4
Even uitrusten naast de sloot.
A little rest in between the playing.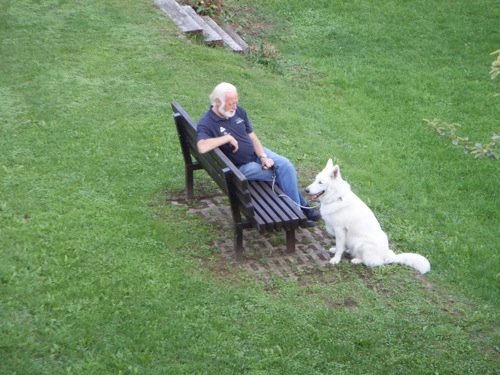 Half september nog een weekje vakantie gevierd in de Eifel. Hier is Motek in Hillesheim even aan het wachten op de terugkomst van het vrouwtje dat de stadsmuur aan het beklimmen is.
A short break in Hillesheim (German Eifel).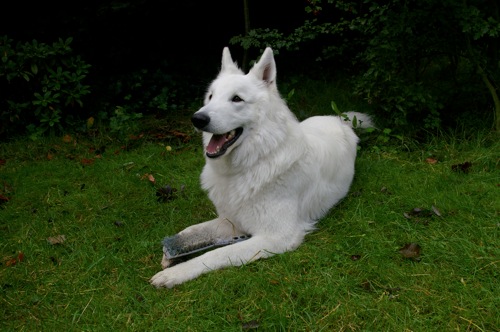 Er gaat toch niets boven een lekkere stoffer. Zeker niet als je 'm zelf hebt gevangen.
Nothing as nice as a newly caught duster. Sylvia will soon offer some loose dustpans on eBay...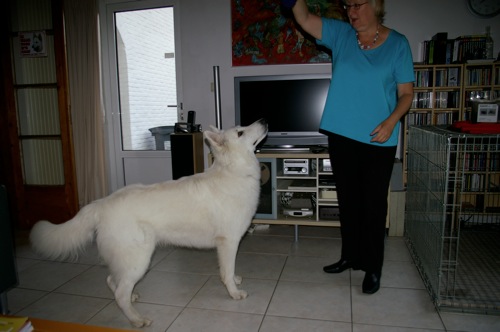 Om te voorkomen dat de stoffers binnenkort allemaal op zijn, krijgt Motek op z'n verjaardag een nieuw speeltje.
To save the last dusters around, Motek gets a new toy on his birthday.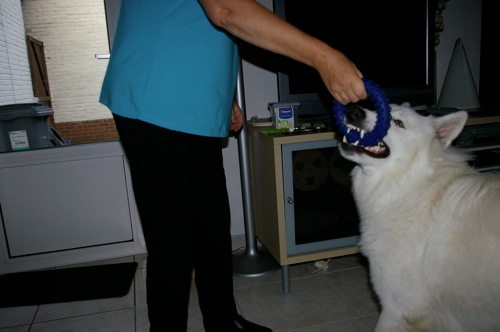 Spelen. Tandjes.
The teething ring is strong enough for a bit tug of war. So are Motek's teeth.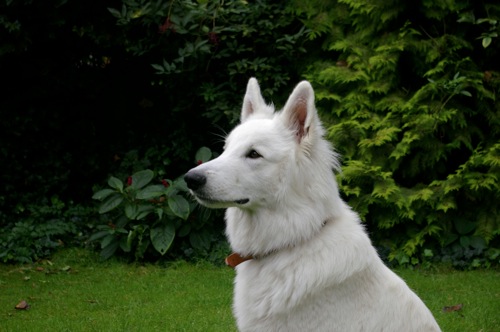 Twee staatsieportretten ter gelegenheid van Motek's eerste verjaardag.
Formal portraits on the occasion of Motek's first birthday.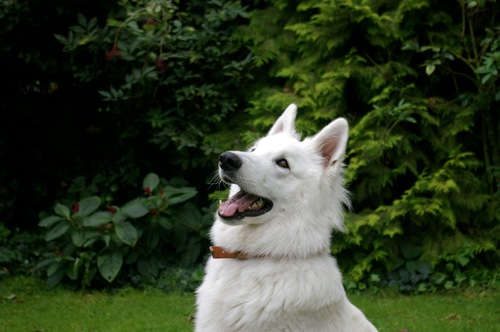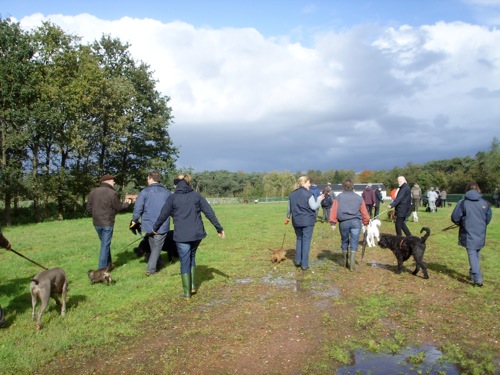 Op 24 oktober organiseerde de hondenschool een najaarswandeling. Het weer was wisselvallig als vanouds.
The Autumn walk of the dog training club took place in the usual changeable weather.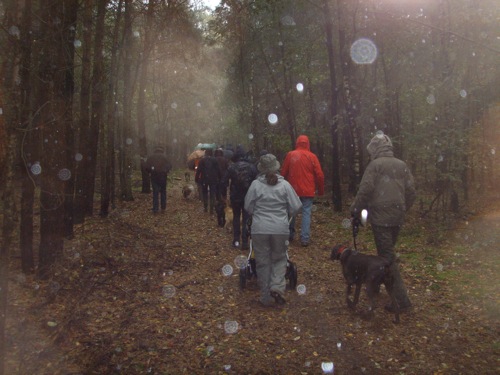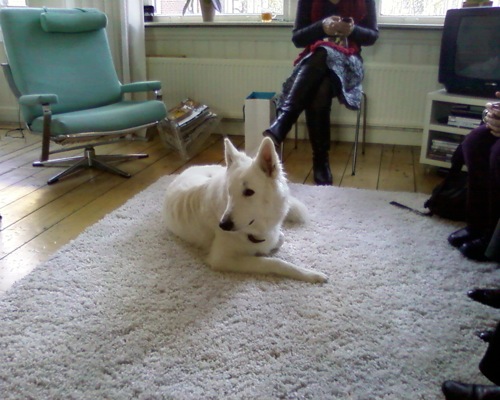 Motek kwam pikzwart van de modderwandeling. Na anderhalf uur in de auto arriveerde hij vrijwel schoon op Judith d'r verjaardagsfeestje. Hoe doet-ie dat?
We don't know how White Shepherds do it... you put them in a car completely grey and black from the mud and they come out snow white.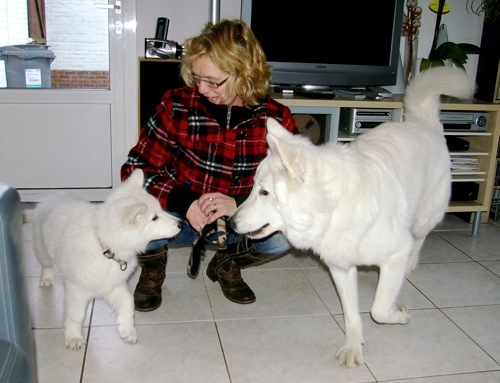 Op 26 november kreeg Motek bezoek van z'n halfbroertje Rajah (10 weken oud) en diens vrouwtje Cyrilla. Dolle pret!
Here Motek meets his half brother Rajah, exactly a year younger than he is. Great fun!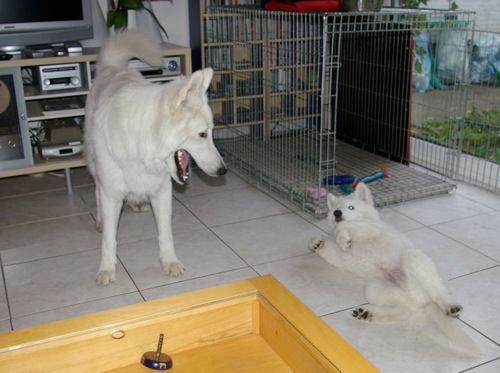 Motek wil graag met Rajah spelen. Voor Rajah zijn die grotehondenspelletjes soms wat àl te spannend. Dan geeft hij zich over door op z'n rug te gaan liggen.
Because of the difference in size and Motek's excited behaviour Rajah regularly surrenders by lying on his back.
 Go to top of page